15 Quick and Easy Super Bowl Appetizers – Score a Super Bowl party-food touchdown with these delicious, quick, and easy Super Bowl appetizers!
These Super Bowl appetizers will have your football fanatics coming back for more and more!
The BIG Game Day is almost upon us, friends! What will you be doing? Where will you be watching? Whether you're throwing a party, attending a party, or just enjoying the game from your own couch, you're going to want to have some of these amazing appetizers on hand.
Truth be told, I only show up for the food AND the half-time show. UNLESS!!! ⚠ The Bears are playing. Then I am glued to the big screen TV, screaming and yelling at every call. I'm a hothead when it comes to MY teams.
Whether you actually watch the Super Bowl or you're just there for the food, these game day recipes will keep the party going!
CLICK ON THE LINKS OR PHOTOS BELOW TO GET THE RECIPES
Bacon and Chives Cheese Balls – Easy, cheesy and bacony bite-size appetizer ideal for your game day party!
Pineapple Barbecue Sauce Glazed Meatballs – Delicious, juicy, homemade Meatballs prepared with a sweet and tangy Pineapple Barbecue Sauce.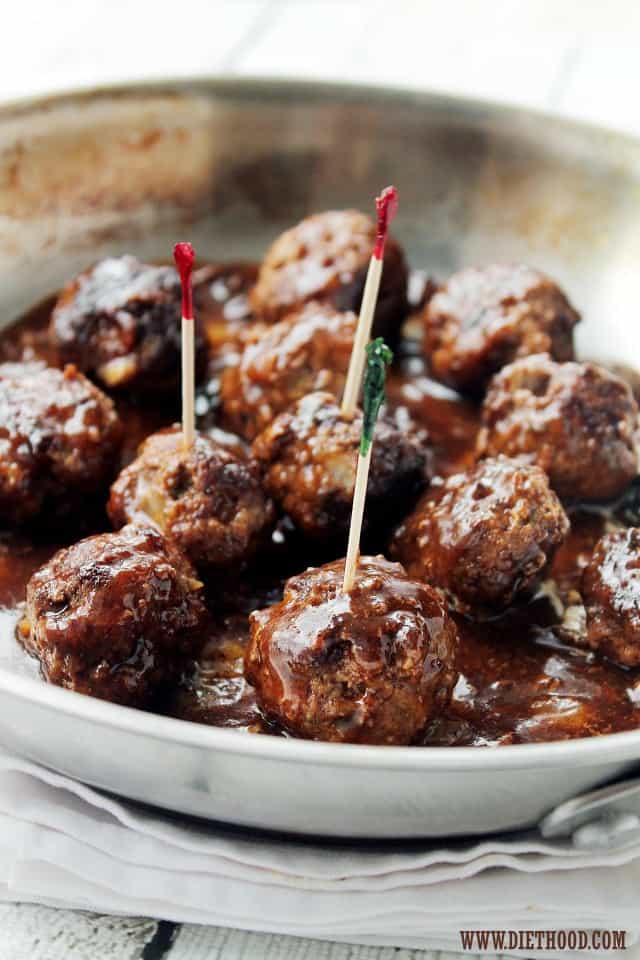 Pizzadillas – All the gooey and cheesy pizza toppings inside of warm flour tortillas.
Avocado Egg Salad – Mayo-free, chunky and delicious egg salad with avocados, crunchy bacon, green onions, dill, lime juice and yogurt.
Pesto Ham and Cheese Rollups Recipe – Quick, delicious, easy party food with refrigerated crescents dough, ham, cheese and basil pesto.
Southwestern Chicken Bread Boats – Stuffed french bread with a hearty, warm and delicious chicken-mixture with tomatoes, black beans, and corn.
Caprese Cheese Bombs – Soft and flavorful ready-to-bake biscuits filled with a delicious Caprese mixture of sliced tomatoes, shredded mozzarella, and fresh basil.
Cheesy Bacon and Corn Stuffed Zucchini – Zucchini halves stuffed with an insanely delicious mixture of cheese, bacon and corn!
Garlic Parmesan Yellow Squash Chips – An incredibly flavorful, crispy, and absolutely delicious snack!
Mediterranean Tortellini Salad – An easy and delicious cold pasta salad made with tortellini, olives, red peppers, and feta cheese.
Vanilla Spiced Nuts Recipe – Sweet, crunchy and absolutely irresistible nuts coated with a perfect blend of spice and vanilla.
Cream Cheese Fruit Dip – Delicious, lightened-up creamy fruit dip made with cream cheese and plain yogurt. Simple, yet SO GOOD!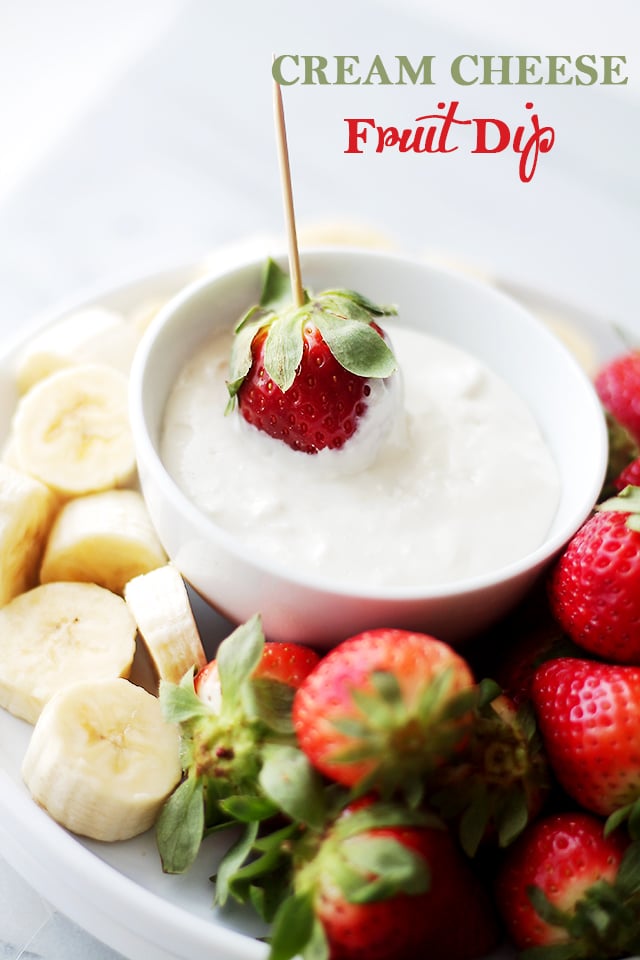 Crock Pot Blueberry Crisp – Packed with blueberries and oats, this simple, super delicious Blueberry Crisp is made right in the crock pot!
Moscato Fruit Salad – Prepared with colorful grapes and berries, this light, boozy, and delicious fresh fruit salad makes the perfect accompaniment to your party nights!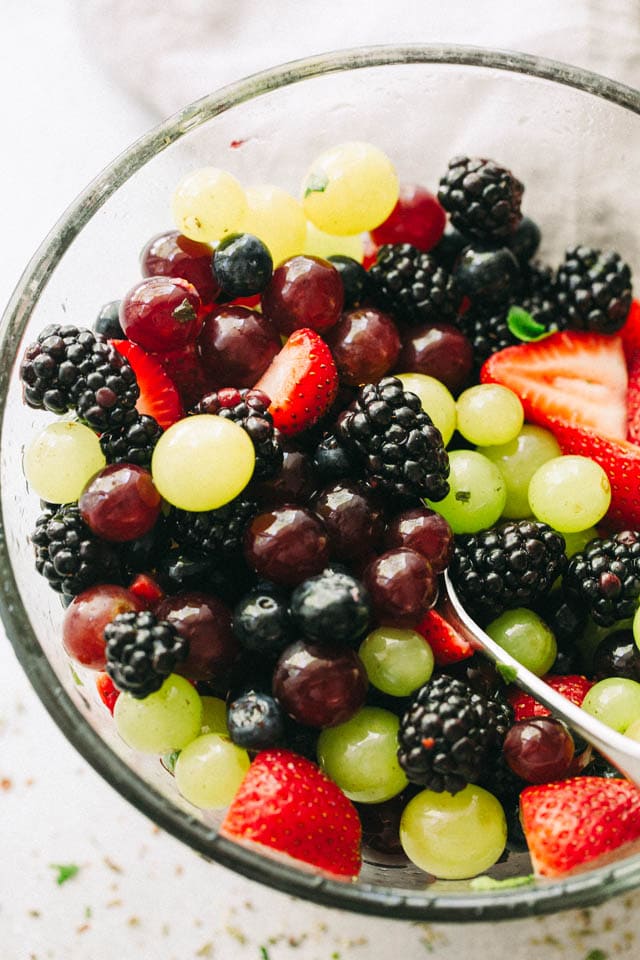 Strawberry Pom Mojito – Refreshing cocktail made with rum, strawberries and pomegranate juice.