Slow Cooker/Crock Pot
On busy weeknights and lazy weekends, the slow cooker is my go-to method for cooking up satisfying meals! You can make juicy chicken, tender pork, soups and stews, and so much more more.
These easy crockpot recipes are filled with flavor, but you don't have to spend all day in the kitchen making them. Just toss in your fresh ingredients, set the timer, and then you're practically done!
Not which which crockpot recipes to try first? I recommend this Slow Cooker Beef Barbacoa or Crockpot Chicken Enchilada Soup.
Slow Cooker Soups & Stews
These comforting soups and stews are perfect for chilly days and make ahead dinners and lunches.
Popular Crockpot Meals
These crockpot dinner ideas are the most popular ones on our site! They're guaranteed family favorites. 🙂
The Best Slow Cooker Recipes
Easy slow cooker meals are so valuable. They cut down on time spent in the kitchen, but they still fill you up with delicious flavor-packed food. Everybody wins!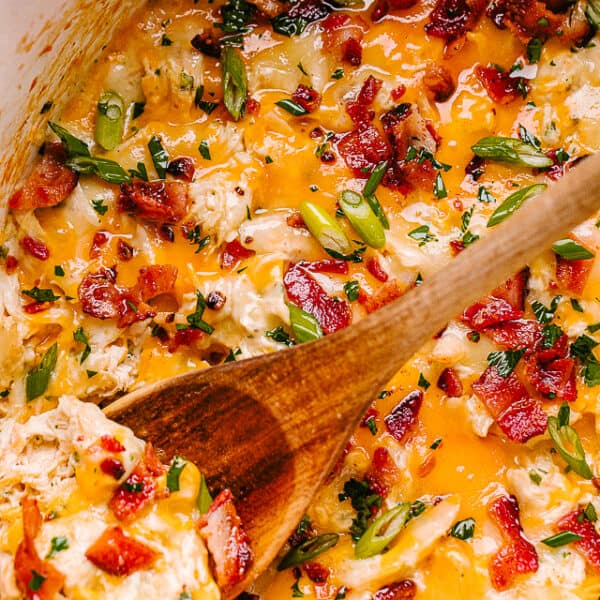 Slow Cooker Crack Chicken
This creamy slow cooker crack chicken recipe is so comforting! It's filled with juicy chicken, melted cheddar cheese, crispy bacon, and cream cheese. You'll be coming back for seconds and thirds!