Method
Whether you've got an instant pot, an air fryer, or a slow cooker (or all three cooking tools!), these easy recipes are here to help you out. You'll find all kinds of dinners, lunches, sides, and appetizers that you just have to try!
On a busy weeknight when you need to have dinner on the table ASAP, I highly recommend making these Air Fryer Steak Bites With Mushrooms! You could even serve them with these Crispy Air Fryer Frozen French Fries.
For something a little more elaborate, try this Easy Instant Pot Whole Chicken. There are so many options!
Browse these sub-categories to find the best ways to make your new favorite meals!
Slow Cooker Chicken Recipes
These are some of my favorite slow cooker chicken dinners. It's so convenient to be able to just toss your chicken breasts or chicken thighs into the crockpot and let it do its magic!
Popular Slow Cooker & Air Fryer Meals
If you're not sure what to make first with your crockpot or air fryer, start here! These easy dinner recipes are reader-tested and reader-approved.
Recent Instant Pot, Air Fryer & Crockpot Recipes
Between the instant pot, the air fryer, and the slow cooker, you can make the best chicken dinners, seafood platters, and more! Explore below and see what interests you the most.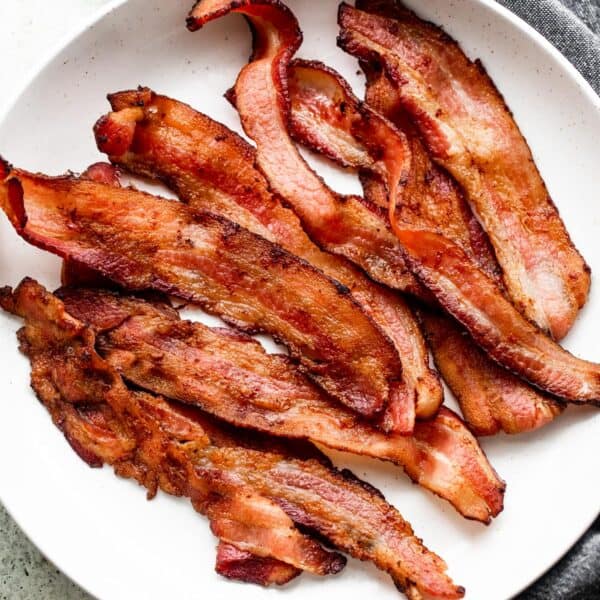 Air Fryer Bacon
This air fryer bacon is so crispy, crunchy, and mouthwateringly delicious! Skip the stovetop flipping, and make this easy breakfast side in 10 minutes. It goes with eggs, pancakes, muffins… anything you can think of, really!