Celebrate Mother's Day is with one of these delicious brunch recipes! Whether Mom prefers breakfast in bed or a brunch with the whole family, you can't go wrong with these impressive (yet easy!) ideas.
MOTHER'S DAY BRUNCH RECIPES
Happy Happy Day, Moms!
In my opinion, if there's ever a good time to have breakfast in bed, Mother's Day is IT! I'm cool with going out and doing something wild afterwards – shopping at Target – but please let me have my coffee, crepes, waffles, eggs, and mimosas in bed. Or just my coffee. I can walk downstairs for the rest of the spread.
If your Momma has a sweet tooth, any one of the sweet and fruity crepes and waffles options below will do the trick.
Looking for something hearty and savory? I got that, too! A breakfast casserole or a slow cooker omelette definitely fits the bill.
I have also included a few cocktails in here, thus no matter what you are looking for, I am pretty sure I have it.
Go ahead and grab our amazing brunch recipes for an unforgettable Mother's Day celebration!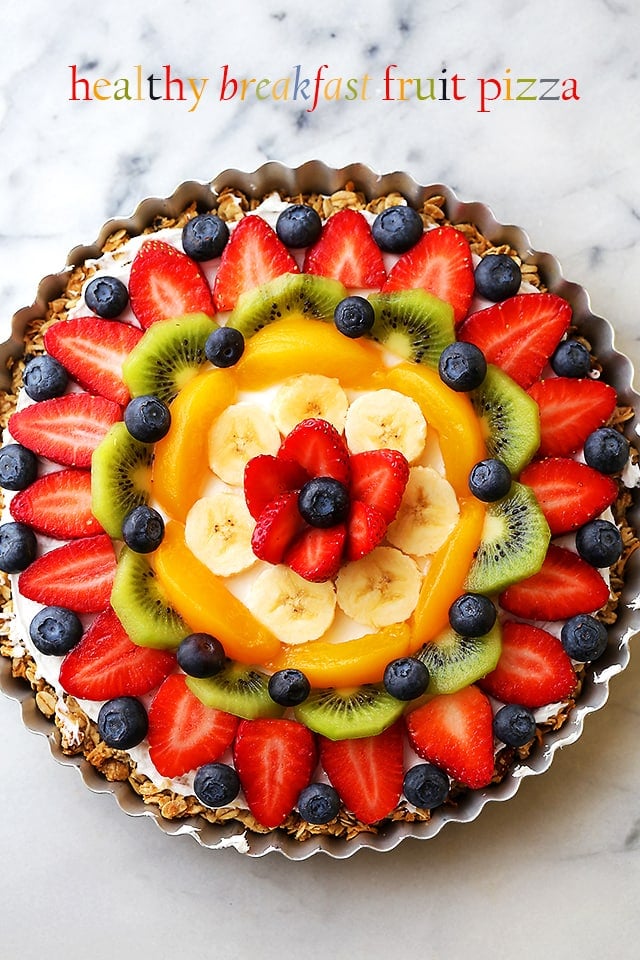 Smooth, lightened-up cream cheese frosting and beautiful fresh fruit sit atop of an incredibly delicious and sweet oatmeal crust. A healthy and delicious brunch or dessert recipe perfect for celebrations and summer parties.
Soft and silky Crepes filled with a sweet Honey Whipped Cream and topped with a warm Blueberry Sauce. These delicious crepes will brighten up Mommy's day!
Want something super easy to make AND waist-friendly? Make these fluffy, light and delicate Crepes prepared with just 2 ingredients!
A gorgeous and delicious twist to the classic mimosas prepared with mangos, orange juice, prosecco, and liqueur.
Get the day started with this delicious and simple breakfast omelette cooked in the crock pot!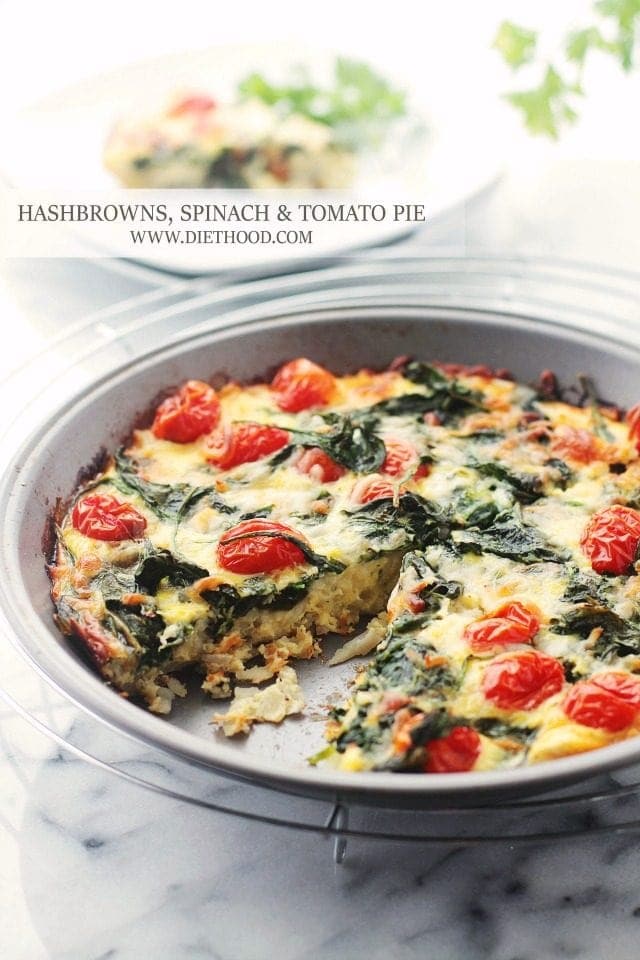 This quick, real easy, AND gluten free, veggie-packed Tomato Pie is the perfect addition to your Brunch Menu!
Filling and delicious layered casserole with bread, artichokes, and feta cheese.
Easy to prepare, make-ahead breakfast casserole packed with hearty bacon, ham, cheeses and spinach. Prepare this the night before and just pop it in the oven in the morning. Warm, cheesy and delicious!
Set the slow cooker overnight and wake up to this amazing breakfast casserole loaded with hashbrowns, cheese, sausage, and eggs.
The classic and refreshingly delicious Mimosa Cocktail made with Orange Juice and Prosecco.
Delicious and refreshing Mojito Cocktail made with strawberries and pomegranate juice.
A fabulous and healthy fruit salad featuring a rainbow of your favorite tropical fruits tossed with a wonderfully sweet and creamy yogurt dressing.
Super easy and incredibly soft Crescent Rolls filled with a sweet and delicious lemon cheesecake filling.
Crunchy pretzel crust topped with a layer of sweet cream cheese with nuts and a delicious strawberry jello topping.
The sweet and delicious taste of Banana Bread in a Waffle!
YOU MIGHT ALSO LIKE:
15 BEST HEALTHY AND EASY DINNER RECIPES
TEN CHICKEN DINNERS UNDER 500 CALORIES
15 QUICK AND EASY 30-MINUTE DINNER RECIPES