These easy Keto Recipes are loaded with flavor and nutrition, and they're incredibly easy to make! You'll love the tastes, textures, and satisfying yumminess they bring to your healthy, low-carb lifestyle.
What Does It Mean to Eat Keto?
Maybe you're wondering, "What's all the hype about keto?" If so, you're not alone! Everyone seems to want to know what this popular diet is all about. In a nutshell, it's about avoiding carbs, but not just for weight loss. "Keto" is short for "ketogenic," which means that this diet helps your body use fat and protein for energy, rather than glucose from the carbs you eat.
In turn, this helps your body lose excess fat, reduces your need for insulin and insulin production, and may offer many other health benefits as well (see the Benefits section below!).
So what kinds of foods are okay on the keto diet? Well, as with all diets, keto-friendly foods fall into three basic groups: fats, proteins, and carbs. The key is in percentages. Most of the calories in a keto diet are from healthy fat (60% to 70%) and protein (20% to 35%). Only about 5% to 10% come from carbs, making this a fairly restrictive diet choice.
Keep in mind, however, that not all people who follow the keto diet eat this way every single day! For many, eating keto makes sense in sprints: several days of strict keto, followed by a couple of carb-friendly days. Keto dieters may also add extra carbs on days they work out.
What Are the Benefits of a Keto Diet?
Now let's talk benefits! What can you expect if you go keto? While everyone is different, the general rule is that when the body uses its fat stores instead of relying on glucose from carbs, most people do lose weight, which can be very beneficial for those who are over a healthy weight.
Additionally, some doctors say that the keto diet is helpful for reducing inflammation in the body, which is linked to many illnesses. It may also help those with type 2 diabetes reduce or reverse the problems resulting from diabetes. The keto diet is also sometimes used to help people suffering from seizures, psychiatric disorders, and even cancer.
As always, the keto diet may not be right for everyone, so before you start a keto diet, you should talk to your healthcare provider. A strict keto diet can also be a difficult adjustment, with a range of side effects, so be sure to work closely with a qualified healthcare and nutritionist when trying the keto diet.
What Foods Can You Eat?
When it comes to food on the keto diet, you can eat almost any foods you want, as long as they are in the correct proportions and amounts. However, in general, it's best to stick with natural, healthy foods and avoid processed foods. Here are some food ideas to get you started!
Healthy Fats: Grassfed butter, avocados, healthy oils like olive oil and coconut oil, olives, seeds, nuts, and natural nut butters.
Healthy Proteins: Chicken and turkey (preferably the dark meat), beef, fish, shellfish, pork, lamb, eggs, cheese, and unsweetened, whole milk dairy.
Healthy Carbs: Low-carb fruits and veggies are popular, including tomatoes, green beans, asparagus, broccoli, cauliflower, spinach, cucumber, kale, peppers, onions, zucchini, celery, citrus fruits, and berries.
24 of the Best Keto Recipes
Each recipe here is a low-carb masterpiece! From a satisfying mac and cheese to easy peanut butter cookies, wholesome skillet meals to fun keto cloud bread, if you need a great keto go-to recipe, it's probably here!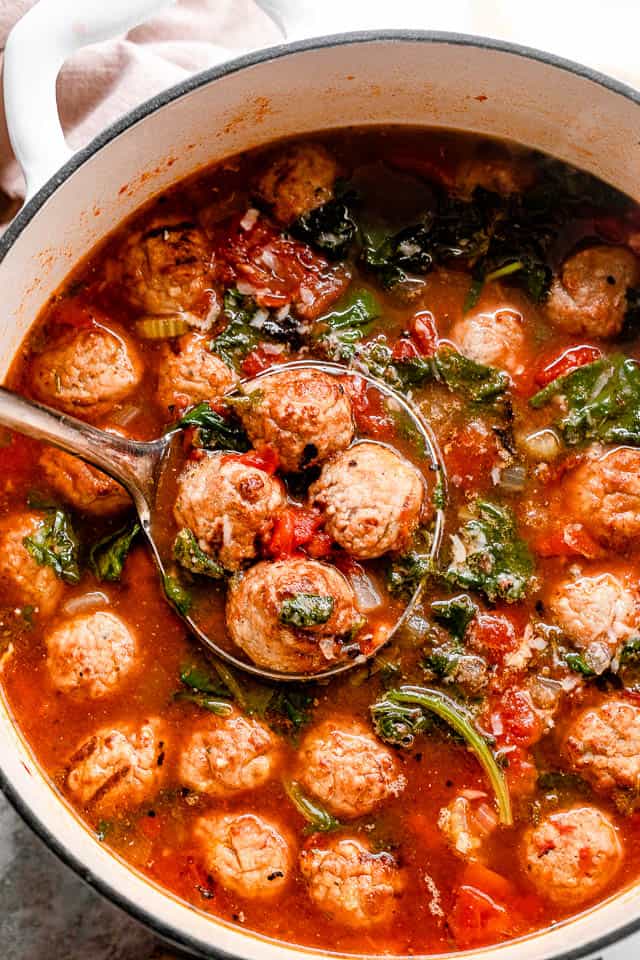 A true one-pot masterpiece, this soup is brimming with carrots, celery, kale, and of course, meatballs! It's easy to make whether you go with frozen meatballs or homemade, and makes a cozy winter meal.
This crunchy, buttery, baked shrimp dish is perfect for a quick, light dinner. You can also serve it as an appetizer for a special meal. Using pork rind panko keeps it keto, and when served over zoodles, you've got one amazing dish!
Everyone's favorite cheesy, creamy chicken dish definitely belongs on this list, right? Juicy, tender chicken breasts are served in a satisfying sauce of cream cheese, bacon, and ranch. It's great for meal-prep, or for shredding and serving with your favorite veggies.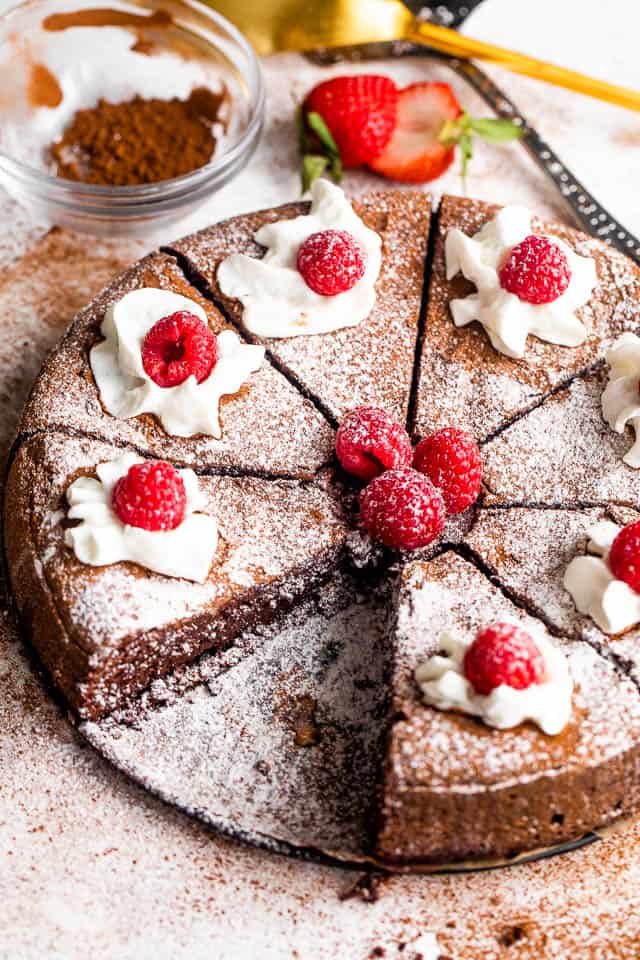 What about sweets? I got you! This amazingly rich, moist, and fudgy chocolate cake will satisfy your sweet tooth without sabotaging your low-carb plans. You'll love the creamy mocha latte vibes going on here!
And did someone say waffles? Yes, even fluffy waffles are possible on the keto diet. These are made with cream cheese, shredded cheese, almond flour, and eggs, and turn out beautifully golden-brown and fluffy in a waffle maker.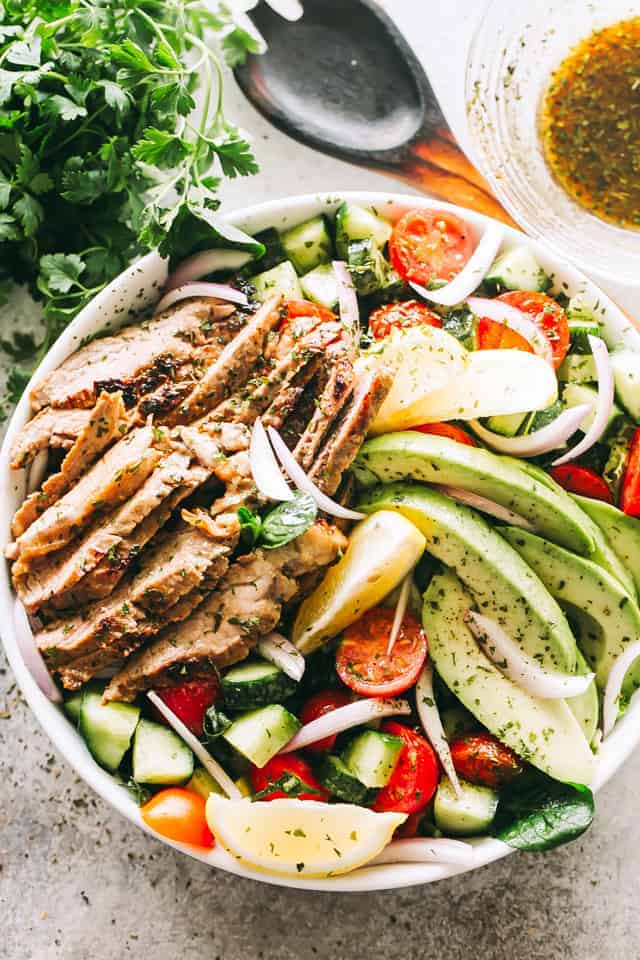 Bring on the steak! Pan-seared sirloin goes perfectly with a chunky, crisp salad of cubed cucumbers, halved cherry tomatoes, red onions, and avocado. The addictively delicious dijon balsamic dressing brings it all together! Satisfying and hearty.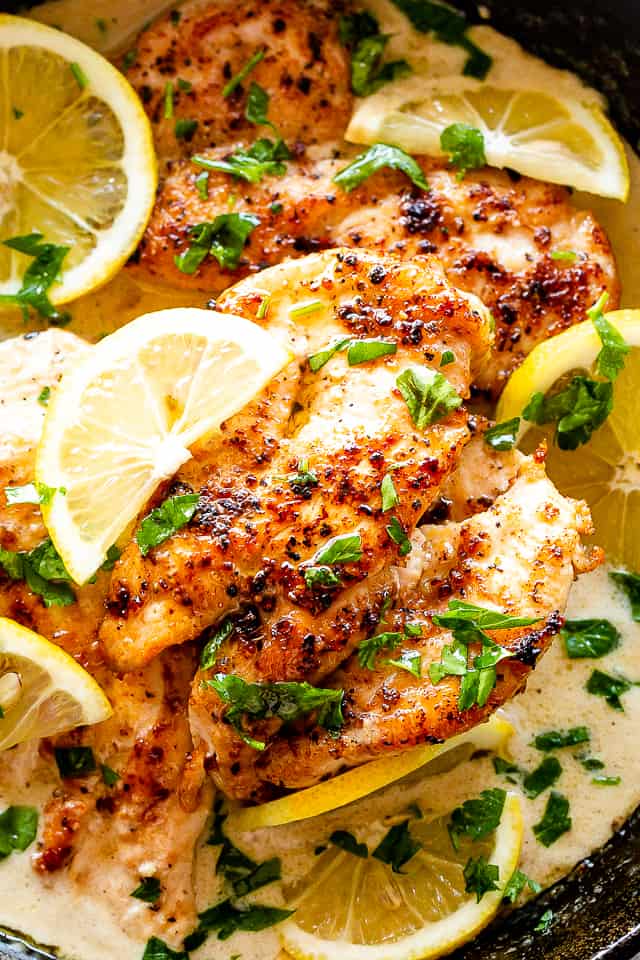 How great is tender, pan-seared chicken crusted with Parmesan and served in a creamy, garlicky lemon sauce? Let's see, how can I phrase this:
Legendary. That's how good it is. This low-carb recipe manages to be light and refreshing, while at the same time being a filling, nourishing dinner that'll leave you feeling satiated. Serve with broccoli, brussels sprouts, or your favorite salad.
Salmon is a super-popular seafood option, and for good reason! It's got a robust flavor and texture, and goes super well with all kinds of sauces and sides. This simple air-fryer technique will give you juicy tender fillets with lightly crisped edges, all with a balanced garlicky seasoning.
30 minutes in the Instant Pot, and you'll have a cozy, comforting chicken soup ready to go. With tender zoodles, carrot coins, juicy chicken, and a warm, flavorful broth, this is one you won't want to miss. It's perfect for times when you're under the weather, but equally good for a simple cold-weather supper.
Everything's better with a good sauce, and this alfredo sauce is one of the best. Made the old-fashioned way with butter, garlic, cream, and parmesan, it's full-bodied and smooth without the need for a roux. The addition of basil pesto gives it an addictive punch of flavor. Yum!
With a Fathead pizza crust base (trust me, it's amazing!) that really tastes like bread, this simple pizza margherita makes going low-carb that much easier… and tastier. Fresh mozzarella, basil leaves, and tomato sauce are a combination that can't be beat!
With just four simple ingredients, you can whip up a batch of these guilt-free cookies in no time. They taste like the real thing, because they are the real thing! Peanut butter, eggs, your preferred sweetener, and a little vanilla are as real as it gets. You may never go back to the old carby peanut butter cookies again!
These easy cheese and zucchini "breadsticks" are wholesome, fritter-like recipe that's completely keto-friendly, and perfect with a side of your favorite marinara. This is a keto recipe that everyone will love, even picky eaters!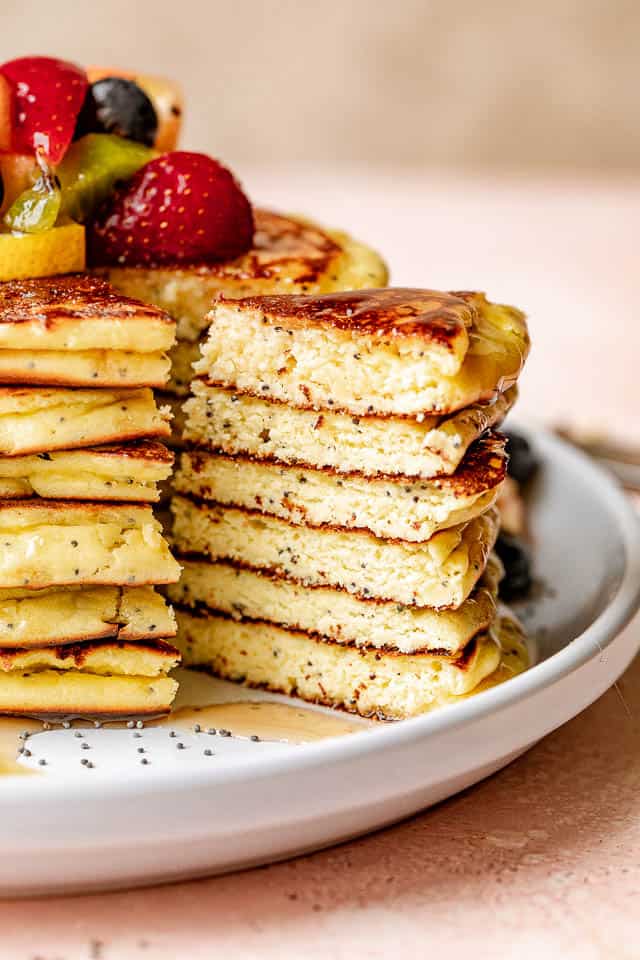 Who could say no to lemon poppy seed pancakes? And these are low-carb, thanks to almond flour. They pack a punch of flavor and healthy protein, and come together with just a blender and a griddle! Keto brunch for the win!
This down-home dinner is made with juicy white meat chicken, in a savory brown gravy rich with onion, garlic, and herbs. It's total comfort food, and tastes like it took all day! But since it's a simple skillet preparation, it only takes about 30 minutes to make!
Another one-pot recipe, this one features moist and tender chicken thighs seasoned simply with fresh rosemary and garlic, tangy grape tomatoes, and salt and pepper. You'll love this one with a side of roasted veggies!
Cloud bread is another cheese-based keto bread. Cheese, when cooked properly, takes on a breadlike "crumb" texture that's super tasty, and can really come in handy when you just want a good sandwich! This easy tutorial will have you making your own keto sandwich rounds easily and quickly.
One of the most luxurious recipes ever! There's nothing as creamy, smooth, and indulgent as a rich chocolate mousse. And with this easy keto-friendly version, t's a great way to calm those sweet cravings without turning to carbs. Top with whipped cream, chocolate shavings, and raspberries for an unbelievable treat.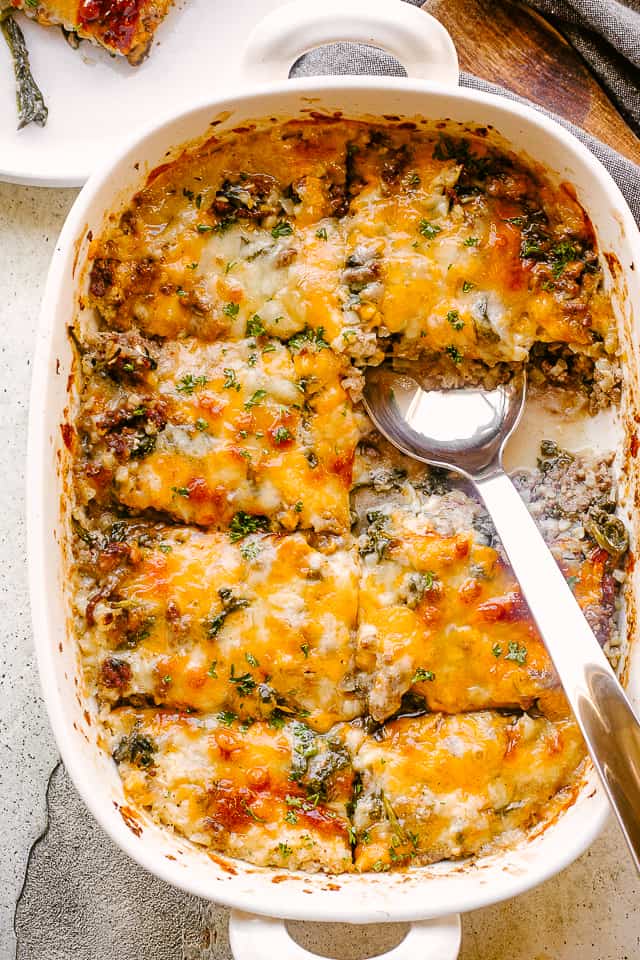 A perfect weeknight dinner, this easy, cheesy casserole is loaded with savory beef, healthy cauliflower rice, and fresh spinach. Kids and grownups alike will appreciate this old-fashioned dish that happens to be one of my coziest keto recipes.
Rustic home cooking at its best! Crisp, flavorful cabbage is fried in a skillet with smoky bacon for a side dish you won't be able to resist. A family-pleasing, country-style favorite.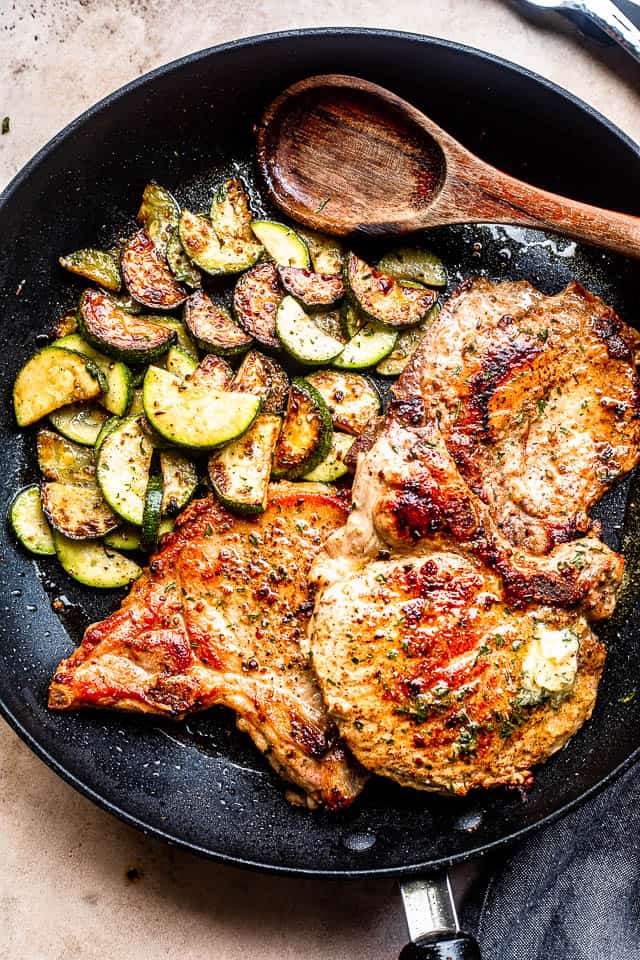 A perfect dinner for anyone going low-carb, this one includes your mouthwatering main course and a sizzling side, all in one skillet. Say hello to juicy, crispy pork chops and a side of fresh pan-fried zucchini. Yum!
Soup's on, and you're not gonna be mad about it when it's this super hearty, ultra-cheesy soup made with ground beef, plenty of veggies, a little tomato paste and plenty of creamy goodness. Top with chopped tomatoes and a little bit of pickle, and dig in!
A sweet little treat that literally takes two minutes to "bake" in the microwave! The easy almond flour base is lightly sweet, filled with fresh strawberries, and topped with quick homemade whipped cream.
Frozen cheesecake bites are such a fun way to pamper yourself, while still working on your keto goals. Balance, right? And the combo of fresh fruit, protein powder, and chopped nuts makes this a healthy snack you'll turn to again and again. One of my favorite keto recipes for satisfying that sweet tooth!