Thanksgiving Leftovers Recipes – Transform your Thanksgiving Leftovers into a delicious pasta dinner, soup, appetizer, or just a snack! Use your remaining turkey, mashed potatoes, and squash to cook up some of our favorite comfort foods.
Thanksgiving dinner is the meal that keeps on giving, day after day. (Thank goodness!!) For that reason, my advice is to take these leftover recipes and use up your mashed potatoes, cranberry sauce, and turkey, in the most delicious ways.
By the way, HELLO and Happy Black Fridaaaaay! How was your Thanksgiving? Any arguments, hugs, proposals?! DO tell! AND, yes, I AM shouting. I am excited for all of us because, A) we're shopping and B) we're about to enjoy Thanksgiving Leftovers for 3 days! I live for this.
First, let's start with taking care of that leftover TURKEY.
This is just a one-pot, 30-minute-deal meal, with rave reviews. Make this delicious and hearty, quick-cooking chowder, loaded with turkey and corn, asap.
Delicious and hearty soup loaded with tomatoes, spinach, orzo pasta, and turkey meat. Make a pot of this healthy and easy soup with your Thanksgiving leftovers.
Make these crunchy and delicious turkey salad sandwiches with leftover Thanksgiving turkey, dried cranberries, and celery.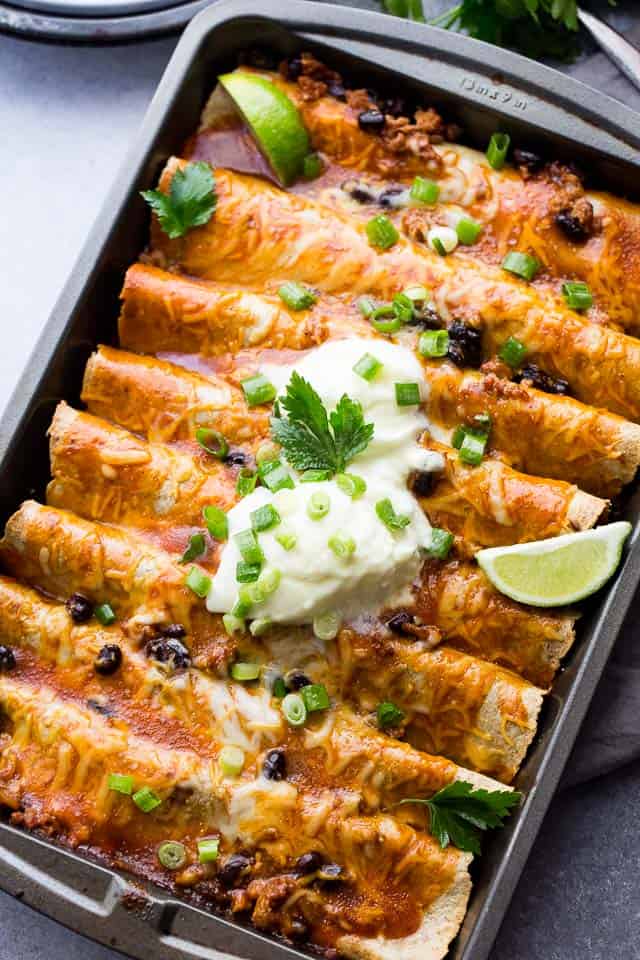 Loaded with turkey and black beans, these saucy, cheesy enchiladas are super easy to make and are always everyone's favorite! Use shredded turkey meat in place of ground turkey.
This is my husband's favorite. The dude couldn't care less for turkey meat, but toss it in with some creamy pasta, and he's all in, head first.
Hearty and flavorful Turkey Casserole prepared with a wild rice blend, mushrooms, cream, and melty cheese. It's easy, it's delicious, and it's one of the best meals to create with those Thanksgiving leftovers.
This simple Leftover Turkey Frittata with spinach and mozzarella is easy to make, is gluten-free, and bursting with an abundance of flavors.
Moving on along to our super favorite side dish: leftover CRANBERRY SAUCE
This recipe combines both, sweet, tart cranberry sauce and tender turkey meat tucked inside melty, cheesy quesadillas. Kids love 'em!
What do you think about having some Pumpkin Pancakes topped with an awesome Cranberry Maple Syrup?? They are SO GOOD!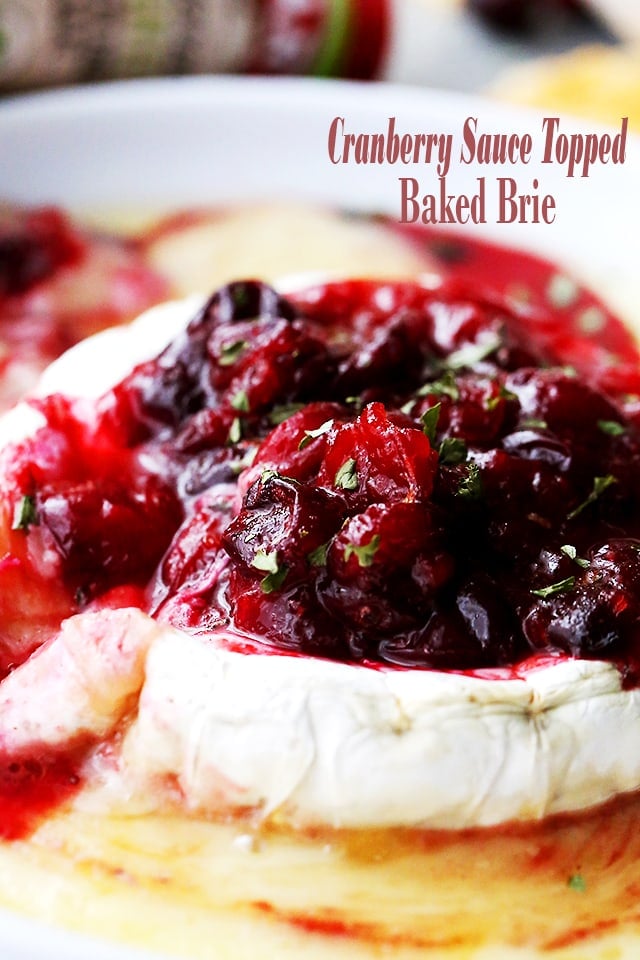 Also, here's a perfect appetizer to serve with some of that cranberry sauce:
In fact, I served this yesterday right after dinner with the few tablespoons of sauce that was left-over. Honestly, it was gone a minute or two after I set it on the table.
Finally, what are we going to do with those leftover MASHED POTATOES?!
Delicious, cheesy, and savory waffles prepared with Thanksgiving leftover mashed potatoes and cheddar cheese.
Made with a mixture of mashed potatoes, spinach, and garlic, I bet you these patties will make it to your weekly meal rotation, scouts Honor.
This will be tomorrow's din din, and I am really looking forward to it. It's just layers of meat and veggies topped with sweet potato mash. In.credible!
Are you dealing with a surplus of butternut squash?!
Simply the BEST EVER Butternut Squash Soup! With just a tad bit of tweaking – adding your leftover cooked squash at the end of the sauté part instead of the beginning – you'll be just a few ingredients away from this incredibly delicious, comforting, and healthy soup.
I think that should just about cover it. Right? If you have any other ideas OR if you need help with anything else, please leave me a comment! I'm pretty sure we can find something in the thousand recipes that I've shared with you these past 6+ years. 😀
Have a great weekend ahead, don't spend all your money, and remember to eat all of the above. It's the Holidays – wear your stretchy pants. XO
ENJOY!

CRAVING MORE? SIGN UP FOR THE DIETHOOD NEWSLETTER FOR FRESH NEW RECIPES DELIVERED TO YOUR INBOX!
FOLLOW DIETHOOD ON FACEBOOK, TWITTER, PINTEREST AND INSTAGRAM FOR ALL OF THE LATEST CONTENT, RECIPES AND UPDATES.