Struggling to find simple keto meals that you can put together on busy weeknights? Here's a collection of easy keto dinner ideas and side dishes that will make your life in the kitchen a total breeze!
Quick and Easy Keto Dinner Recipes
Putting dinner on the table can be stressful when you're running low on time, but still need and want healthy, hearty recipes. This list of filling keto dinner ideas and side dishes can help you solve those problems!
These tasty meals are full of fresh ingredients, bursting with flavor, and they won't take you more than an hour to prepare and cook. Dinnertime just got a whole lot easier!
Craving a juicy, seasoned steak but not the work that comes with it? Then I've got a treat for you! This Air Fryer Steak recipe is done in 20 minutes, and it's just as good as the cuts of meat you grilled to sizzling perfection all summer. Grab some Sirloin steaks, your favorite herbs and seasonings, and a side of asparagus to go with it!
Serving these green beans and mushrooms up with some roast chicken makes such a hearty, delicious meal. Mixed in with some parmesan and bacon crumbles, this vegetable side dish is irresistible to all! Why go to all the trouble of a green bean casserole when you can have these sautéed vegetables with a thick, creamy sauce instead?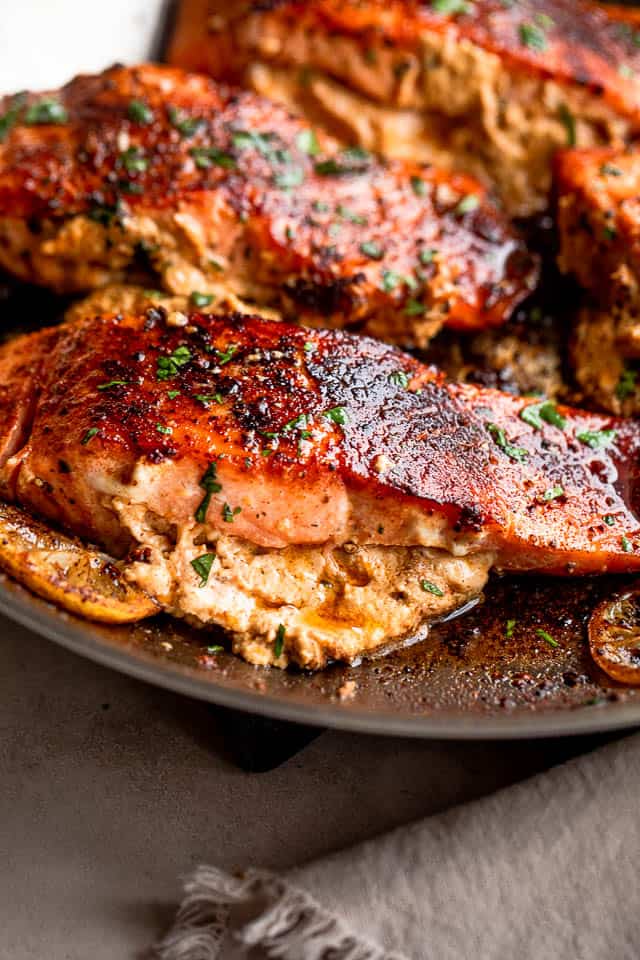 Doesn't the name make your mouth water? Just wait until you taste the end result. Creamy Cajun Stuffed Salmon is a flavor-packed meal that every seafood lover needs to try. Salmon fillets are stuffed with a spicy Cajun cream cheese mixture that will leave you scraping your plate, and wishing you had more!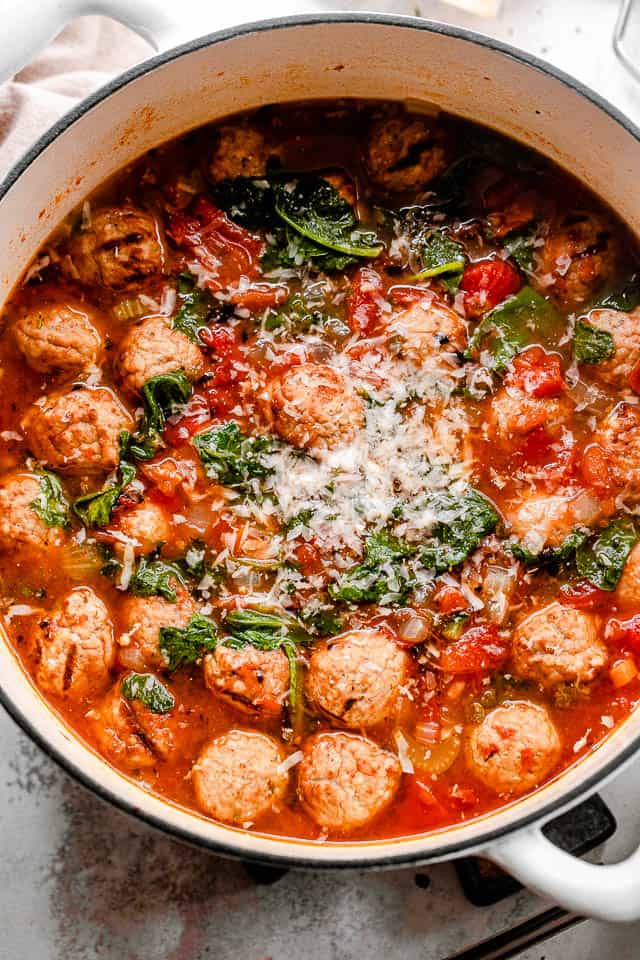 This soup doubles as dinner and a simple side dish! Delicious and cozy Meatball Soup prepared in just 30 minutes with hearty meatballs gently simmered in a rich tomato broth loaded with aromatics and leafy vegetables.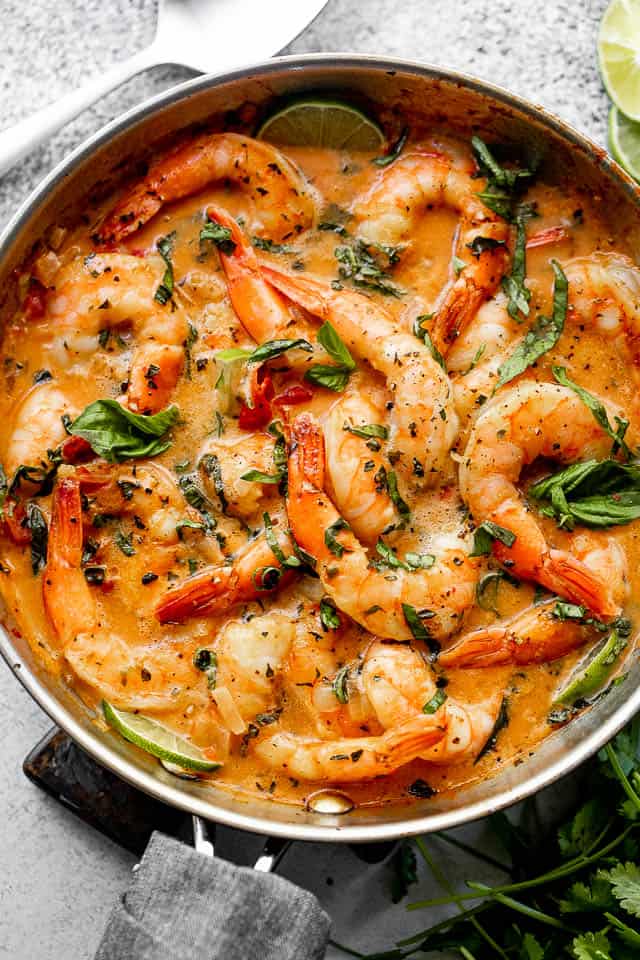 Looking for a seafood recipe with some spice? Try this Thai inspired coconut shrimp! Fresh shrimp is cooked in coconut milk with fresh herbs and spices, and the whole thing is done in just 20 minutes. Serve it as an appetizer, or a quick dinner, and revel in the fact that you'll only have to clean one pan after dinner!
If you need a quick, savory side dish to serve with your favorite meats – especially pork chops and grilled chicken – make this grilled asparagus. It's served with crumbled feta and drizzled with a tangy, zesty lemon dressing. Best of all, it's made in 10 minutes, which keeps dinnertime mayhem to a minimum!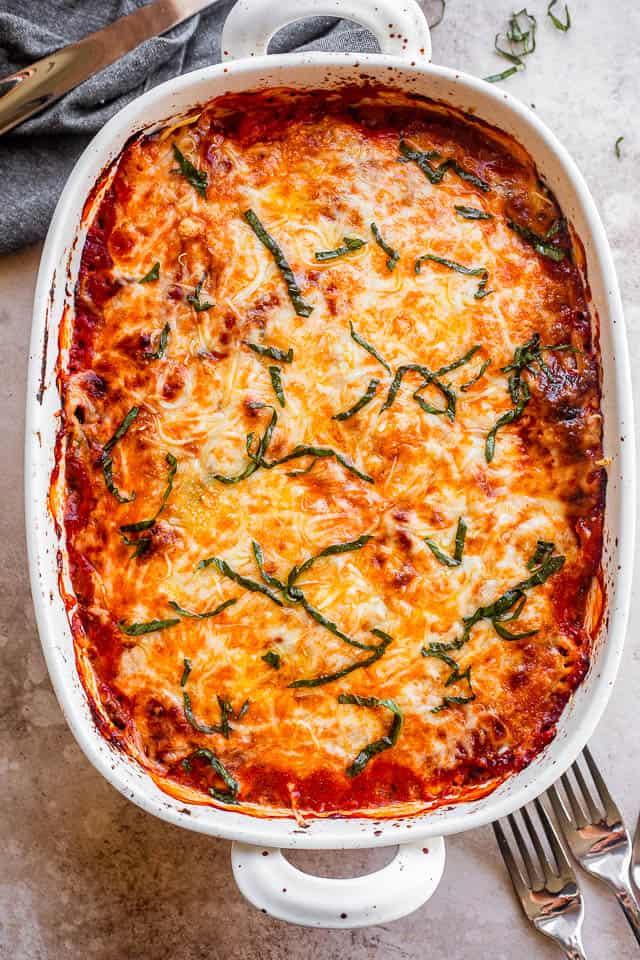 Let's dig into some comfort food with a healthy twist! Instead of using noodles in this Italian classic, you'll be using eggplant slices. You won't even miss them though, because this eggplant is covered in marinara sauce and mixed in with ricotta, parmesan, and mozzarella cheese. Treat yourself to some warm, cheesy eggplant lasagna!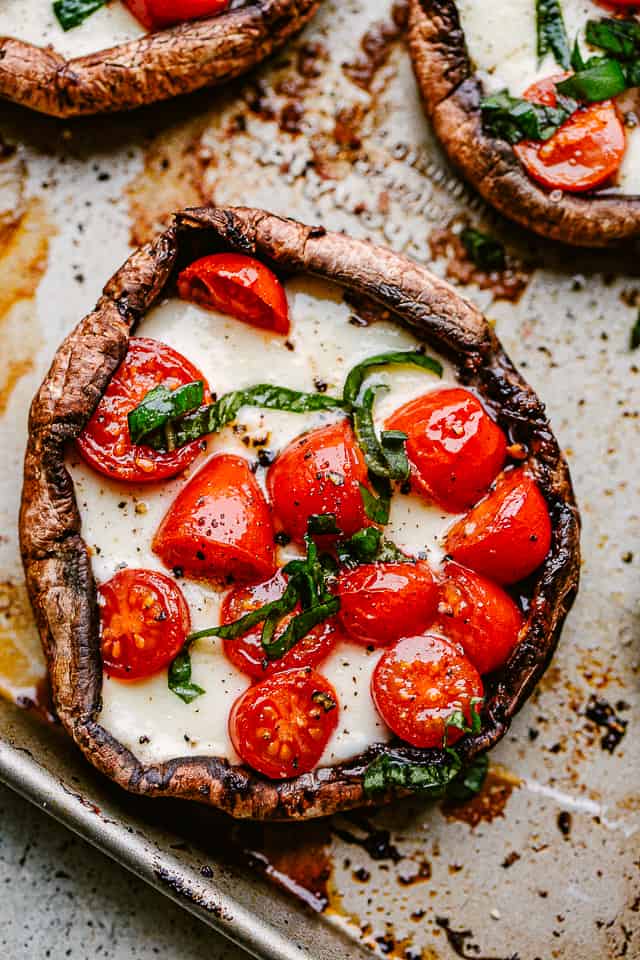 Move aside caprese salad, because caprese stuffed mushrooms are here to stay! These Portobello mushrooms, stuffed with gooey mozzarella cheese and sweet cherry tomatoes, will totally mesmerize you with their deliciousness. Topped with a balsamic glaze, they're the perfect appetizer or light dinner.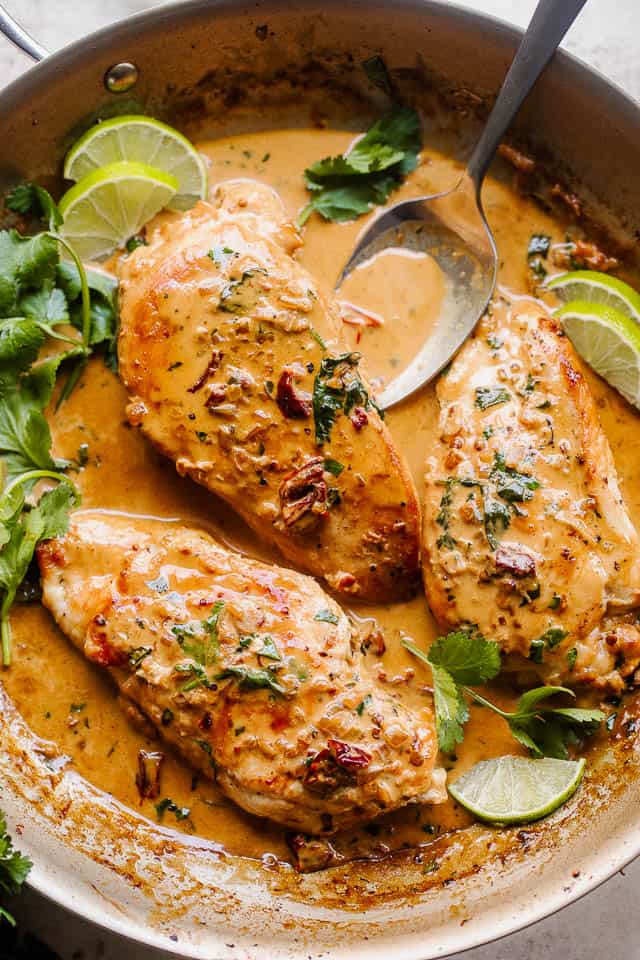 It's time to take your ordinary chicken dinner and kick up the heat! This chipotle chicken recipe is composed of pan-seared chicken breasts, served in a spicy cream sauce made with chipotle peppers. I like to prepare some rice (cauliflower or regular) to go on the side and sop up that delicious sauce!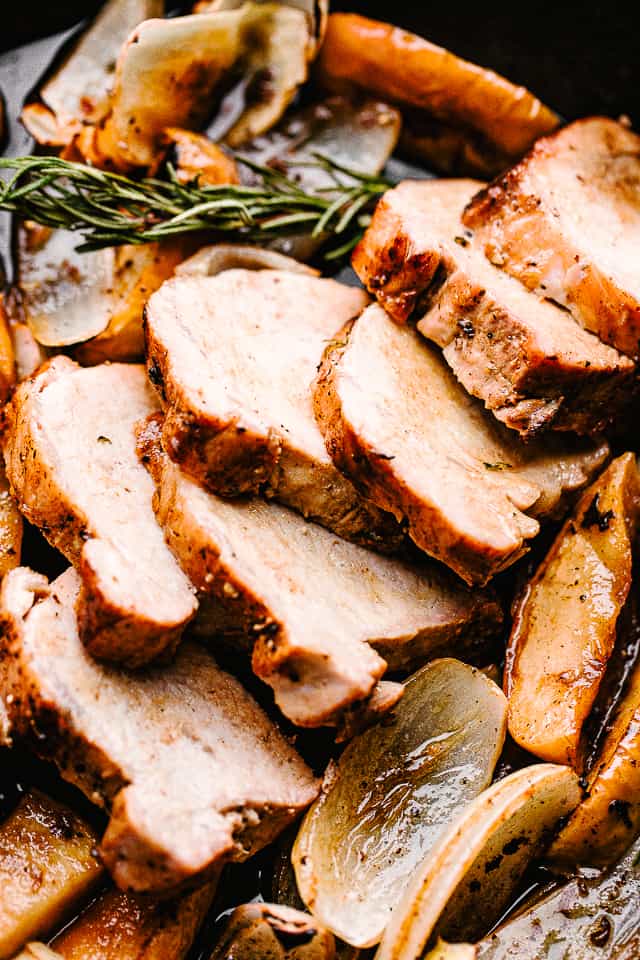 Ready your Instant Pot, because it's time to prepare some tender pork loin! This pork loin roast is juicy and succulent, and seasoned with garlic, butter and herbs. It may be simple, but I promise you won't be able to get enough of it. Making pork in the Instant Pot is so easy that you won't want to go back to grilling or pan-searing! Did I mention clean up is a breeze?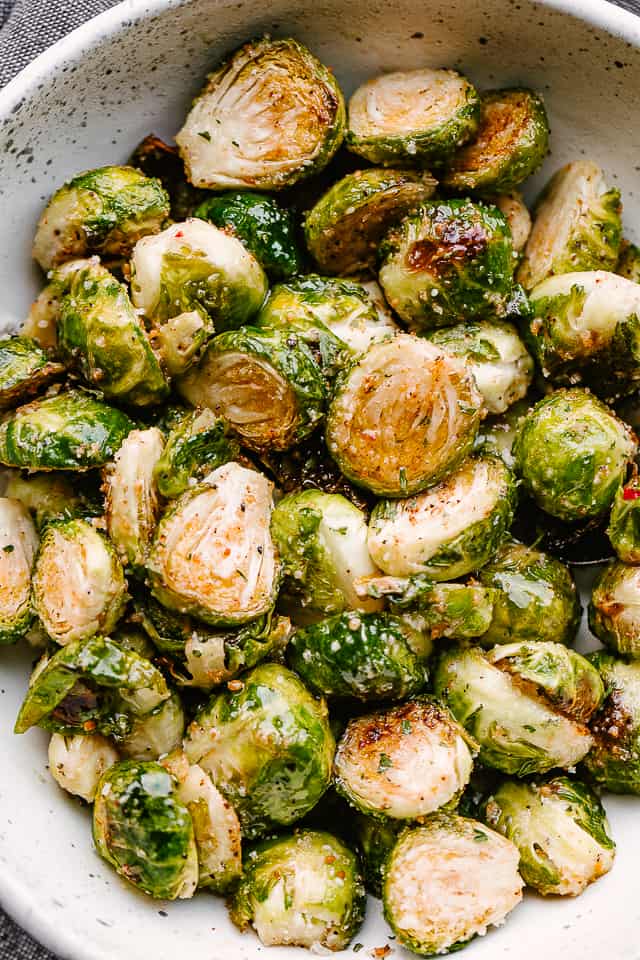 If you're not an Instant Pot lover, maybe you would prefer to use an air fryer. If so, try out these air fryer brussel sprouts! They're crispy, garlicky, cheesy, and possibly the best vegetable side dish that you will ever pop into your mouth. Because you can make these easy brussel sprouts in just 25 minutes, you'll be tempted to have them with dinner daily!
Casseroles are a great make-ahead dinner option, and this cheesy sausage casserole is no exception. Made with broccoli and cauliflower, this keto casserole recipe is low carb and healthy, but it still tastes like you're treating yourself! Serve it warm and bubbling from the oven, and your family will devour every bit of this creamy casserole.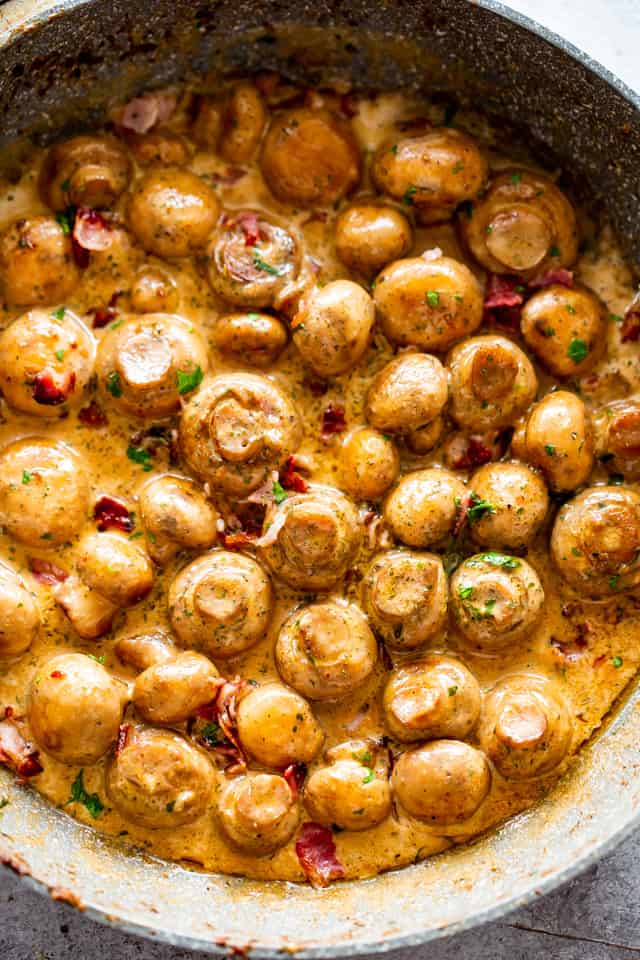 These garlic mushrooms with bacon are absolutely packed with flavor, and they're a must-try item for your meal plan. You can serve them as an appetizer or a side dish, or you can eat them right out of the pan! Every household should have a go-to mushroom recipe for steaks, pork chops, and more, and these mushrooms – made with butter, cream, and bacon – are a great choice.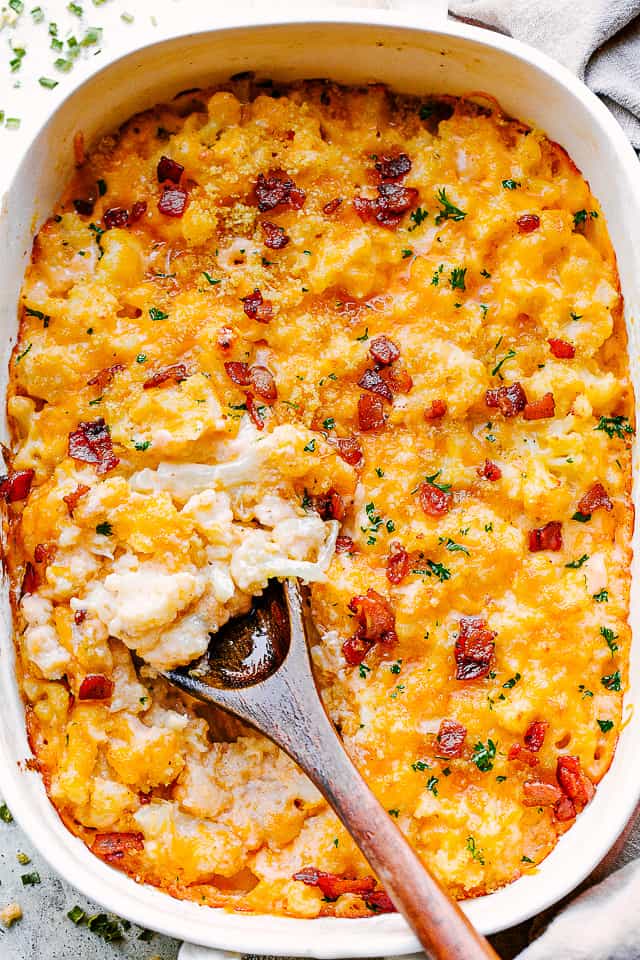 Last but definitely not least, we have keto mac and cheese! Comfort food is the absolute best, and this low carb mac and cheese recipe with cauliflower and bacon will have you coming back for seconds and thirds. Made in about 30 minutes, this cheesy pasta dinner is healthy, while still allowing you to indulge in a delicious meal!
I hope you'll enjoy these easy keto dinner ideas and side dishes!