Homemade Salad Dressings where flavors are vibrant, fresh, and tailored to your taste! Creating your own dressings is a healthier choice and a fun and exciting way to spice up your salads. Dive in, and discover how easy and rewarding it is to leave the store-bought versions behind.
Flavorful Salad Dressings You Can Make At Home
Here's a fun fact about me that you might not know. Ready for it? Here goes. I never purchase store-bought salad dressings. Not at all. Not once. Ever.
My childhood meals often included the simple and affordable pairing of oil and vinegar as a salad dressing. As my parents never opted for ready-made dressings, I naturally never developed a taste for them!
Creating your own salad dressings is not only quick and easy but also offers a flavor that outshines any processed, store-bought option. You gain full control over what goes into it, how much you add, and how the flavors balance out. All it takes to create your own salad dressings is a whisk, a mixing bowl, and, occasionally, a jar or a blender. That's all there is to it.
Now, please get ready to dive into these fantastic, light, healthy Homemade Salad Dressings. Simply click on each recipe and hit print. Trust me; you'll want to try them all! And most of them come with a salad recipe. Win-Win! 🏅
Creamy Avocado-Lime Salad Dressing – A refreshing and silky salad dressing made with avocados, a squeeze of lime, and creamy yogurt.
GET THE RECIPE
An enticing blend of Parmesan cheese, extra-virgin olive oil, tangy white vinegar, fresh lemon juice, and a kick of mustard. Finished with a punch of garlic and seasoned to perfection with salt and pepper.
GET THE RECIPE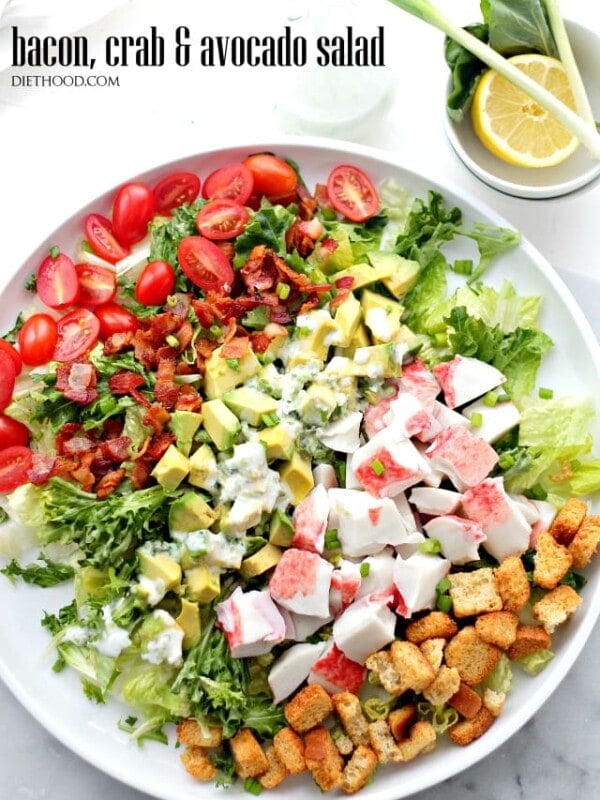 Green Onion Yogurt Dressing is a refreshing, creamy blend made with plain yogurt as the base, enhanced with a touch of extra virgin olive oil and bright lemon juice. Fresh basil leaves add a fragrant touch, while chopped green onions add crunch and a mild, sweet flavor.
GET THE RECIPE
Homemade Light Caesar Dressing is a healthier take on the classic Caesar dressing made with yogurt lending it a creamy yet light texture. It's amped up with the zesty tang of Dijon mustard, garlic, and fresh lemon juice. Grated Parmesan cheese adds a savory depth, while salt and fresh ground pepper enhance the flavors.
GET THE RECIPE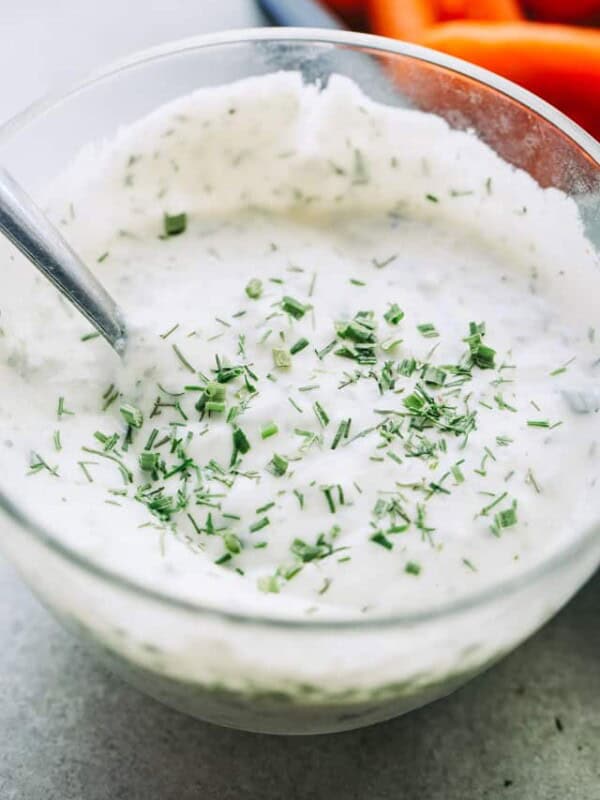 Experience the ultimate in cool, creamy delight with this exceptional Ranch Dressing Recipe. It's the ideal blend of refreshing yogurt and an assortment of flavorful seasonings, creating a lighter and truly top-notch Ranch dressing.
GET THE RECIPE
Raspberry Vinaigrette is a sweet and tangy dressing made with fresh raspberries lightly sweetened with sugar. Fresh lemon juice and White Wine Vinegar give it a proper tang, while Extra Virgin Olive Oil adds a smooth, velvety finish.
GET THE RECIPE
Creamy Yogurt Dressing melds together the tang of nonfat plain yogurt and sour cream with the sharpness of Dijon mustard. The rich depth of balsamic vinegar adds an unexpected twist, while fresh parsley lends an earthy freshness. This dressing brings a delectable creaminess to any salad.
GET THE RECIPE
The lively combo of Dijon mustard, sweet maple syrup, and tart golden balsamic vinegar creates a deliciously vibrant Maple Balsamic Vinaigrette. This vinaigrette truly shines with its unique flavor profile, ideal for perking up salads, pasta, or even as a flavorful marinade for meats.
GET THE RECIPE
Garlic Dijon Vinaigrette blends olive oil, refreshing lemon juice, and tangy red-wine vinegar. The aroma of minced garlic enhances the sharp taste of the Dijon mustard. Seasoned to perfection, this vinaigrette adds an exciting flavor to your salads.
GET THE RECIPE
This homemade Catalina Dressing is a scrumptious replica that outshines the store-bought version. Its preparation is quick and easy, utilizing ingredients readily available in your pantry.
GET THE RECIPE
Whip up your own zingy Italian Salad Dressing at home – it's so tasty and simple to make that you'll forget about store-bought versions. The burst of flavor in this homemade dressing is truly unbeatable.
GET THE RECIPE
Dijon Balsamic Dressing is a versatile concoction that brings together the rich, fruity tang of balsamic vinegar and the smoothness of extra virgin olive oil, infused with a dash of lemon juice, Dijon mustard, dried oregano, and thyme.
GET THE RECIPE
FAQs About DIY Salad Dressings
What Is The Healthiest Homemade Salad Dressing?
That would probably be a mix of extra virgin olive oil, vinegar or fresh citrus juice, and some herbs. Simple, light, but delicious.
How Long Does Homemade Dressing Last?
I suggest enjoying each dressing within 5 days, as the freshness period varies depending on the ingredients used. Safety and taste are best during this timeframe.
Should You Refrigerate Salad Dressings?
If you frequently use the dressing, refrigeration is optional as the vinegar's acidity typically maintains its stability. However, if you incorporate raw garlic, yogurt, or other dairy products, it's better to keep it refrigerated due to its potential to spoil.
ENJOY!