This collection of 24 Quick Dinner Ideas is all about minimal effort and maximum flavor. Each healthy, flavorful recipe can be made in 30 minutes or less. Everything from vegetarian, to chicken, to steak, to seafood!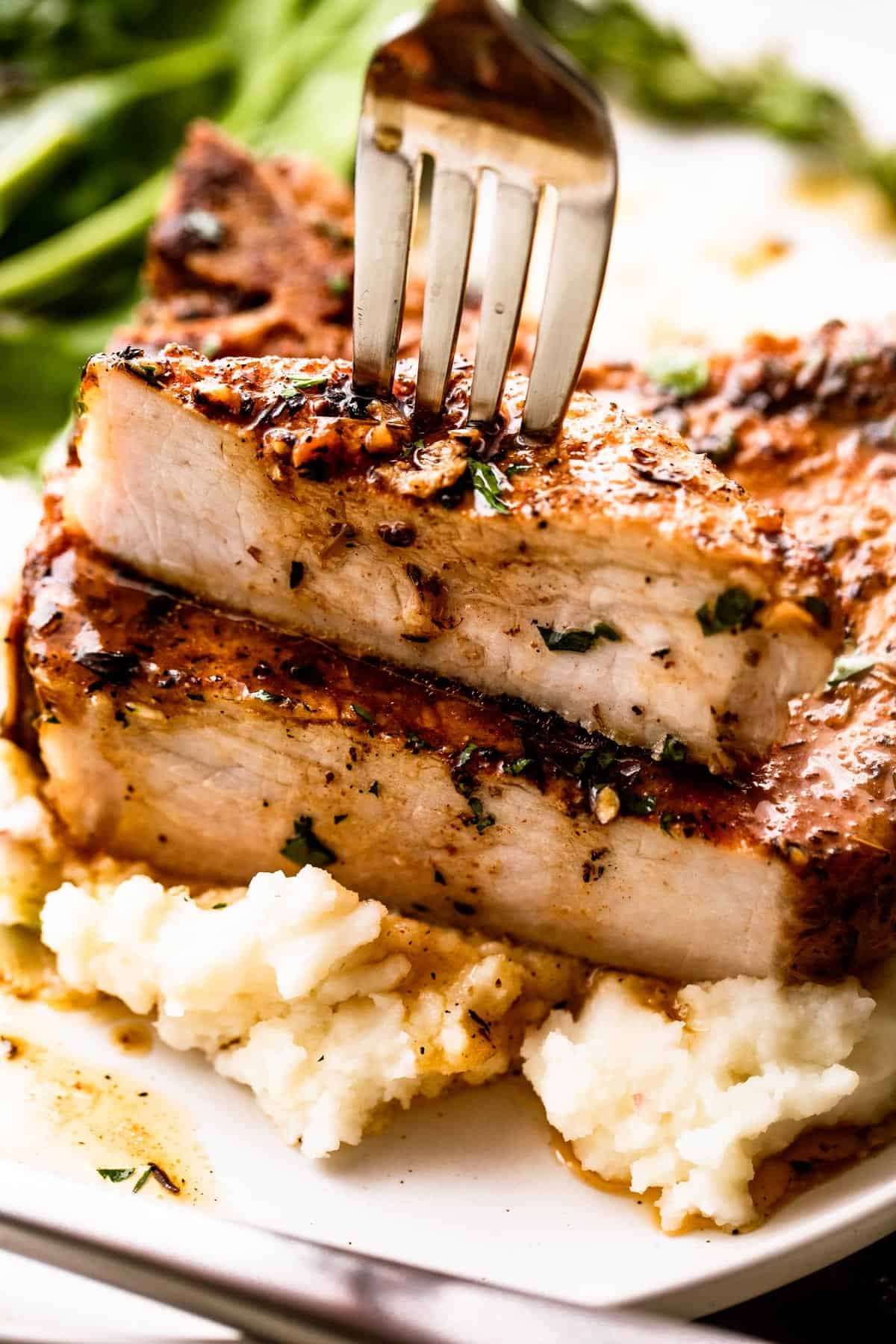 The Best Dinner Recipes, on Your Table, Fast!
So many of us are what I call "busy cooks," juggling careers, family, friends, and more – all while trying to get three square meals on the table and squeeze in a little time for self-care. It can be challenging, right?
That's why I'm excited to share this mouthwatering collection of quick dinner ideas. Each one is perfect for a busy cook. From classics like, authentic shrimp scampi, to homestyle favorites like, "Marry Me" chicken, there's something here for every taste and dietary preference. So read on, and enjoy!
These Quick Dinner Ideas Are…
Healthy: Using healthy ingredients is the foundation of healthy cooking. These recipes are all about cutting the processed and artificial stuff in favor of real, wholesome food.
Easy: Just because a dish is healthy doesn't mean it should be complicated. You'll find tons of simple, family-friendly dishes here.
Versatile: Check the recipe notes for helpful tips and thoughtful substitutions. You can almost always tweak a dinner to suit your pantry and preferences.
Fun: Food isn't just about filling you up, it's also about enjoyment! This collection of quick dinner ideas includes plenty of bold flavor and creativity, to make you and your dinner guests happy.
Quick: The finishing touch? Each dinner recipe can be made in half an hour or less. Is this the most magical list of meals ever? I mean… it could be!
Tips for Quick, Efficient Cooking and Cleanup
Speaking of quick cooking, it's not just about the recipe. Check out these helpful tips for making any meal easier and more efficient:
Make a Plan. It pays to take a minute or two and think through the recipe before you get started. From there, start with the item that takes the longest to cook, or the thing you can set and forget. For example, if you're making a pasta dish, the sauce might only take 10 minutes to cook, but it's going to take at least 10 minutes to get the water boiling and another 10 minutes, or more, to cook the pasta and drain it. That's how you know to start the pasta water first and make the sauce next.
Prep Ahead: This is a whole can of worms, but if you know what your dinners should look like during the week, you can get a head start when you have a minute. Case in point: if you know you'll be making fajitas on Wednesday, then anytime from Sunday to Tuesday night, you can take a few minutes and cut up your onions and peppers. Store them in the fridge, and when it's time to cook, they'll be ready to go, saving you lots of time.
A Place for Everything: Whipping up one of these quick dinner ideas is a lot easier if your kitchen is organized, so take time to create a workflow. Maybe you load the dishwasher every night, and unload it every morning. Do your most-used cooking utensils have a home near your stove? What about spices? It pays to have them organized so you can grab what you need without searching. And don't forget to clean out the fridge from time to time!
Clean as You Go: Cleanup can be a drag, so make it easier by tidying up as you go. Even with a quick dinner, you may find yourself waiting for onions to caramelize, water to boil, or meat to brown. Take advantage of those little moments to throw your dirty silverware into a dishpan of hot, soapy water, or wipe up that spill on the counter. You'll thank yourself later.
The Best Quick Dinner Ideas You Have to Try
So let's take a look at the recipes! These are tried-and-true favorites that are sure to please. But fair warning: this list may make you extremely hungry. Just sayin'…