Cilantro is a fragrant herb characterized by its citrusy, peppery undertones. Typically added towards the end of the cooking process to preserve its bold flavor, here we dive into its specifics and discuss what makes cilantro unique.
What The Heck Is Cilantro?
Cilantro is a vibrant green, flat-leaf herb known in cooking for its pungent, lemony, peppery leaves. You'll find it sold in bunches in the produce aisle, and if you've ever mistaken it for parsley, you're not alone. In fact, cilantro is part of the family Apiaceae, which also includes herbs like parsley, fennel, and dill. Cilantro's flavor, however, is unlike any other. Today, I'm giving the lowdown on cilantro: what it is, its benefits, and how it's used in recipes.
What Does It Taste Like?
Cilantro leaves have a strong, lemony, peppery taste. Depending on who you ask, the flavor is even described as soap-like. Technically, that's not wrong. The leaves contain natural aldehyde chemicals similar to the ones used in soap. The seeds of the plant are much milder, with a nutty, spicy taste. When paired with the right flavors, the leaves and seeds give loads of dishes a bright, fragrant kick.
Is Coriander the Same Thing?
Coriander and cilantro are different names for the same herb. In North America, the leafy part of the herb is usually considered cilantro, while the dried seeds are referred to as coriander seeds. It's also known in some parts of the world as Chinese parsley.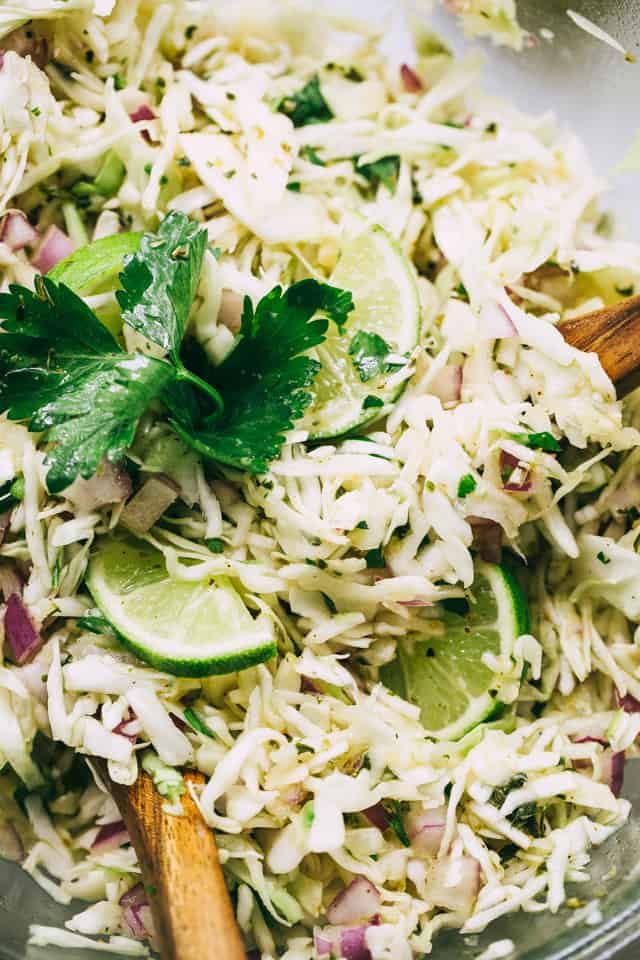 Cilantro In Cooking
Cilantro is widely used as an aromatic herb and as a garnish. If you love Mexican food, there's a good chance that you know it already! Cilantro brings bright, spicy, citrusy notes to tacos, salsa, and guacamole and authentic flavor to Mexican chicken pozole verde and Latin American dishes like sancocho Dominicano. It's also a staple in Indian curries and chutneys, Central Asian dishes, and Middle Eastern and Northern African recipes, along with spices like cumin.
Health Benefits
Like its relative parsley and others in the Apiaceae family, cilantro is a powerful disease-fighting herb. The leaves and seeds are full of immune-boosting antioxidants and polyphenols, which help with inflammation. It's also a good source of vitamins C and A, as well as vitamin K, which supports bone health.
Cilantro Substitutions
Here is a list of some common substitutes for cilantro:
Parsley
The flavor of parsley is milder and more versatile than cilantro. The plants look very similar, so you can easily substitute parsley as a green garnish in a recipe that calls for it. However, because the flavors are very different, parsley may not be the best choice to replace large amounts of cooked or fresh cilantro.
Thai Basil
Like cilantro, Thai basil has a pungent, herbaceous taste, though the flavor is more savory, spicy, and licorice-like. It makes a good substitute for cilantro in curry dishes and Asian-style recipes.
Dill
Fresh dill makes a good substitute for cold dishes, like salads. Since dill has a stronger flavor, you can get away with using less. You can use half of the amount of chopped dill in place of cilantro in recipes.
Lemon and Lime
In a pinch, a squeeze of lemon or lime can mimic the zesty, citrus flavor of cilantro. This works mostly when you add it at the very end of a recipe or right before serving, much as you would with fresh cilantro leaves.
How to Cut Cilantro
Once it's removed from the plant, cilantro doesn't stay fresh for long. It spoils quickly, so you'll need to keep it in the fridge between uses. Here's how to cut cilantro:
Wash. Don't wash your cilantro until you're ready to use it. Before chopping, gently rinse the leaves and stems with cold water, then carefully pat them dry with paper towels.
Cut the stems. Next, move the cilantro to a cutting board. Bundle it together with the stems and leaves lined up. Using a sharp knife, cut off the long stems just below the leaves. Afterward, you can pick through the leftover leaves, separating out any larger stems.
Chop the leaves. Now, it's time to chop up the leaves. Use one hand to bring the leaves together and bunch them up (gently!) on the cutting board. With your knife in the other hand, carefully run it through the leaves in an up-and-down motion to chop them.
How to Store Cilantro
It's best to store cilantro unwashed and unchopped. To keep it fresh, place the stems in a glass of water in the fridge, with the leaves covered loosely in a plastic bag. This way, it should keep for up to 1 week, and you can snip off the leaves as needed.
15 Recipes That Use Cilantro
You've passed Cilantro 101 with flying colors! Now, it's time to put cilantro to good use with these easy recipes.
Still hungry? Visit the recipe finder for hundreds of healthy dinner ideas and recipes made with your favorite herbs and spices!
Sources: Health.com