Everyone says it and I must repeat it – time flies!
2013?! What? Really!?!
I am stuck somewhere between 1998 and 2002:
I'm still bumpin' to Enrique Iglesias's Bailamos.
I often click over to check my MySpace profile.
I'm still sippin' on gin and juice. Oh, wait, that was before 1998.
And, just for clarification, I don't care what year that birth certificate says, I am 23.
Sigh… Have a drink. It's on me.
The title of this post should probably read The Top Ten of the last quarter of 2012 because I returned to my blog sometime in August after almost a year-long absence, and I have been posting regularly ever since.
I only recently sat down to look at these stats and found out that you fine people out there really like brownies! And cheese, and soups, and the slow cooker… I think that tells me in what direction I should go with this blog; I should definitely keep Savory Sundays, I need to amp up my chocolate intake, and I should add feta cheese to everything. And Pomegranate Mimosas to go with it all.
These are my most viewed recipes of 2012, starting with Number 10 and working our way down to Number 1:
#10. Slow Cooker French Onion Soup
#9. Slow Cooker Country Style Garlic Mashed Potatoes
#8. Spiked Pumpkin Pie White Hot Chocolate
#7. Spinach, Feta, and Potato Gratin


#6. Peppermint White Chocolate Mocha Latte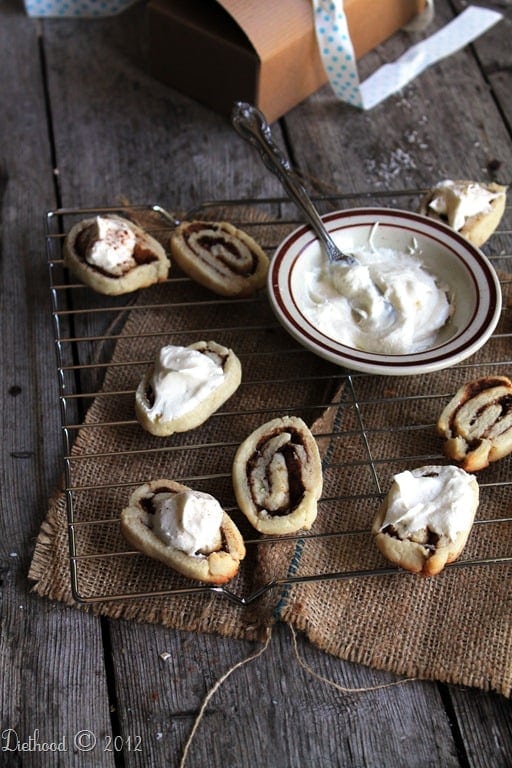 #4. Cinnamon Roll Sugar Cookies with Cream Cheese Frosting
#3. Mojito Doughnuts
#2. Crescent Rolls Pear Tart with Goat Cheese, Walnuts, and Honey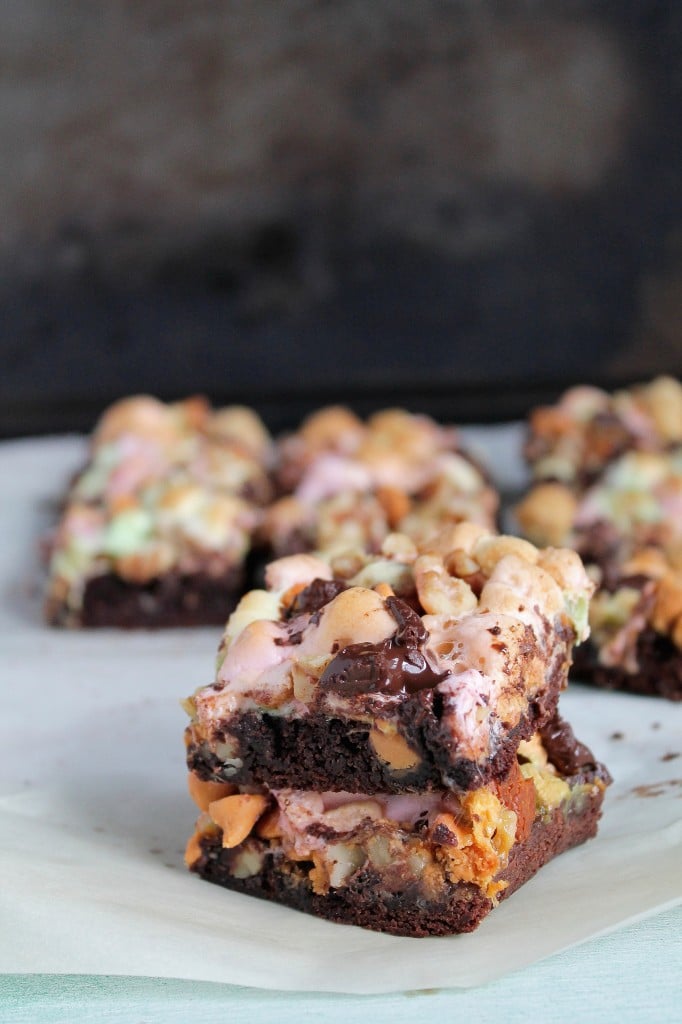 #1. Rocky Road Fudge Brownies
In closing, I would just like to thank you from the bottom of my heart. Thank you for your loyalty, for your friendship, for your support. Warmest thoughts, best wishes, and a very blessed and happy new year to you.
CHEERS!