Coconut Lime Cauliflower "Rice" – Cauliflower rice cooked in coconut milk and loaded with fresh lime juice and lime zest! This is the ideal healthy side dish to any meal!
Coconut and Lime!
Cauliflower and "RICE"!
Lime juice and lime zest!!
STAR Extra Virgin Olive Oil!!!
It's all there… the whole enchilada.
This post is sponsored by STAR FINE FOODS.
Thank YOU, friends, for supporting the brands that make Diethood possible!
Oh, hi there. Welcome to Thank Goodness Friday! I just made that up, but it sounds like it'd be a great segment, eh?! Huh. Will have to think about that one.
BUT!
I am OFFICIALLY fah-reaking out about cauliflower rice. It took me a while. I tried it all which ways, but never really reached that "oomph" level. That is, not until I took the flavors of the tropics and threw 'em all in there. ohmahgah. coconut and lime and cauliflower, 4EVA … real love triangle, right there. Especially considering that not only are the flavors and texture completely on point, but it is so healthy and so good!
You know how things go during the summer – beach and pool lounging, hanging out on the porch with your sister into the wee hours of the night, eating all the chips and dips, drinking all the strawberry pom mojitos, and all other things that you are supposed to do during these lazy summer days … until the moment you start to feel like you overdid it, and then suddenly you start to freak out and go back to your healthy-eating-ways for daaaays.
Fortunately, healthier and wiser choices are like second nature to me because I've conditioned myself to reach for the better stuff almost always – summer nights are an exception  – and my friends over at STAR have definitely helped me out in that department.
However, even when we start to make better choices and eat better, we still need food that tastes good, and STAR's Extra Virgin Olive Oil knows all about enhancing those flavors and making all our food taste DANG good.
Their olive oil is perfect to use with your freshest foods, and to use in recipes where its strong flavor will enhance the overall taste of our dish, just as it did here with our cauliflower rice.
And let's be real. Cauliflower without pumped up flavor? PASS!
Though I should add: sometime between maybe last year and this very moment I've become completely obsessed with the idea of cauliflower rice and have put in a lot of practice trying to make it as flavorful as I can. SO far, Coconut Lime is pretty much the winner.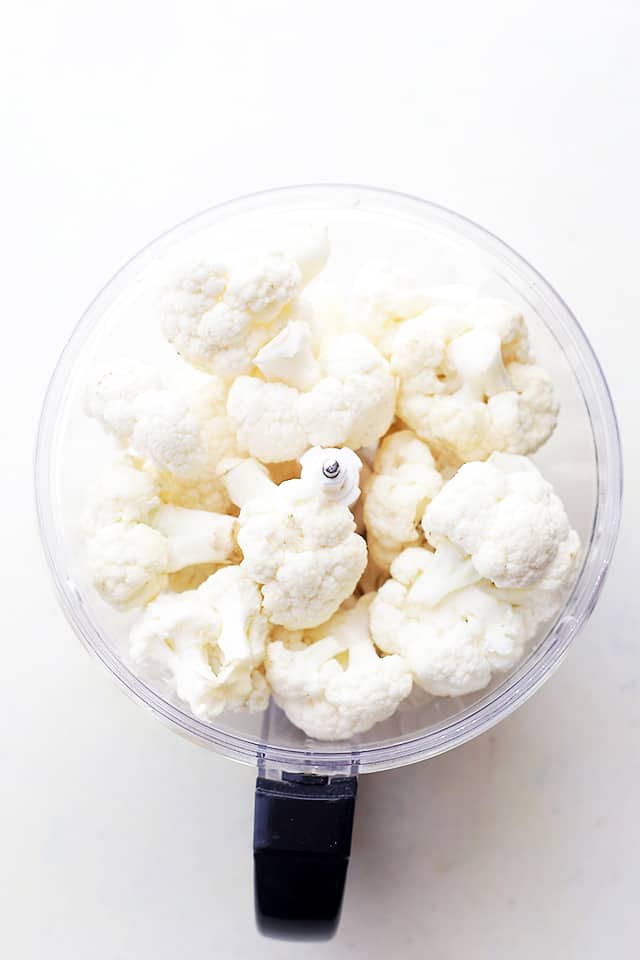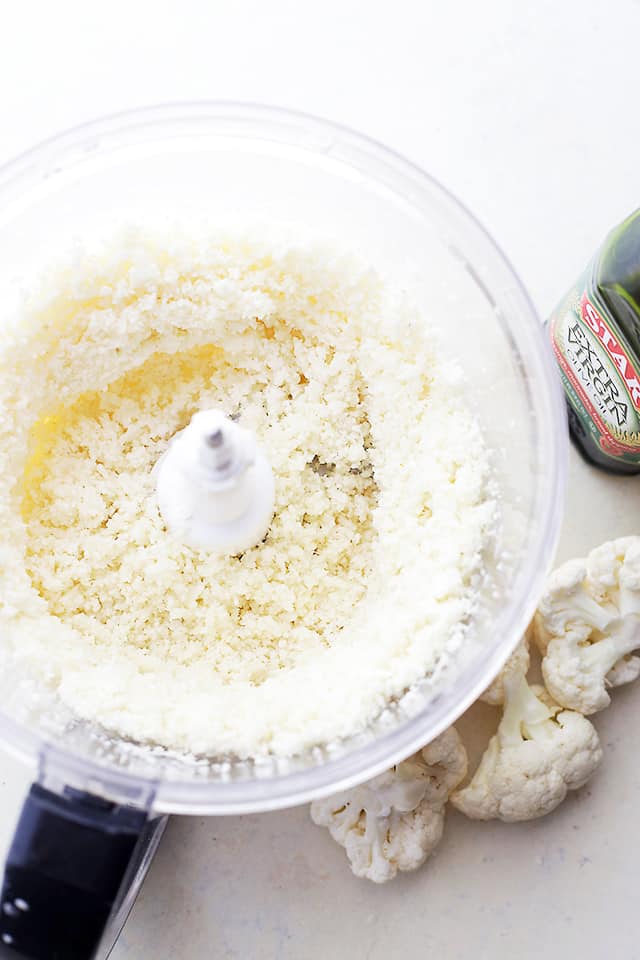 HOW TO RICE CAULIFLOWER
Here's how all this goes down:
Place cauliflower florets in a food processor and pulse until broken down into rice-size pieces. Do not let the food processor just run because you'll end up with white mush. Pulse Pulse Pulse.

Heat STAR Extra Virgin Olive Oil in a skillet; add onions, then add cauliflower 'rice', salt, and pepper. Saute.

Add coconut milk; continue to saute.

Stir in lime juice and lime zest and voila.
Let me know if you loved it!
ENJOY!

For more information on STAR Fine Foods Products, please check them out on Facebook, Twitter, and Pinterest.
STAR EXTRA VIRGIN OLIVE OIL is available at retailers nationwide including Safeway, Kroger, Vons, Albertsons, Food 4 Less, Save Mart, Target, Walmart, Schnucks, Food Lion, Stater Bros., Raley's, Smart & Final, Bashas, King Soopers, Vallarta, Jewel, Smith's, Dierbergs, HEB and Ralphs stores and ONLINE.

CRAVING MORE? SIGN UP FOR THE DIETHOOD NEWSLETTER FOR FRESH NEW RECIPES DELIVERED TO YOUR INBOX!
FOLLOW DIETHOOD ON FACEBOOK, TWITTER, PINTEREST AND INSTAGRAM FOR ALL OF THE LATEST CONTENT, RECIPES AND UPDATES.
TOOLS USED IN THIS RECIPE
Coconut Lime Cauliflower "Rice"
Coconut Lime Cauliflower "Rice" - Cauliflower rice cooked in coconut milk and loaded with fresh lime juice and lime zest! This is the ideal healthy side dish to any meal!
Ingredients
1

head cauliflower cut into florets

2

tablespoons

STAR Extra Virgin Olive Oil

1

yellow onion

, diced

3

garlic cloves

, minced

1

cup

canned organic lite coconut milk

, stirred*

1

whole lime

, zested and juiced

salt and fresh ground pepper

, to taste

chopped fresh cilantro or parsley

, for garnish, optional

serve with lime wedges on the side

, optional
Instructions
Add florets to the bowl of your food processor and PULSE until cauliflower looks like rice. You may have to do this part in batches, depending on the size of your food processor.

Heat olive oil in a nonstick skillet over medium-high heat.

Add onions and saute for 2 to 3 minutes, or until tender.

Stir in garlic and cauliflower rice; cook for 1 minute.

Add coconut milk; continue to cook for about 10 minutes, or until the coconut milk is adsorbed.

Remove from heat; stir in lime zest and juice.

Season with salt and pepper; taste for seasonings and adjust accordingly.

Garnish with chopped cilantro or parsley.

Serve with lime wedges.
Recipe Notes
*Do not use coconut milk that comes in a carton; you can get canned coconut milk at your local grocery store. Please stir it well before adding the coconut milk to the cauliflower rice.
WW Smart Points: 4
Nutrition Facts
Coconut Lime Cauliflower "Rice"
Amount Per Serving (1 g)
Calories 150.4
Calories from Fat 97
% Daily Value*
Fat 10.8g17%
Cholesterol 0mg0%
Sodium 30mg1%
Carbohydrates 11.4g4%
Protein 4g8%
* Percent Daily Values are based on a 2000 calorie diet.
Want To Save This Recipe?
Lemon Paprika Roasted Cauliflower
Garlicky & Cheesy Carrots Cauliflower Tots
​Sign up to get new recipes via email & get an ebook with 9 favorite Thanksgiving Side Dishes!