I have concluded that you and I need to make chocolate chip cookies a bit more often.
Sure, there's those Chocolate Butterscotch Cookies we made a while back… then there's the Chocolate Chip Cookie Sandwiches with Nutella Cream Cheese Frosting… we also have…
nevermind.
I guess we've discussed chocolate chips cookies, or a variation of, on a couple of occasions.
But, having one more chocolate chip cookie recipe is not going to hurt. Not at all… Trust me.
Meet Sarabeth's Chocolate Cloud Cookies.
I have made these cookies on a number of occasions, but believe it or not, they never made it to my camera. I always sent a dozen or more to my husband's work, another dozen to my Mom, and a dozen for me!
Finally, over this past weekend, I told everyone to not come anywhere near the cookies that I was baking because they were not for us. They are to be shipped to a member of The Leftovers Club.
When I said that I was shipping these to someone else, I swear I heard thunder, and a really mean laugh to go with it … you know the one… buahahahaha… that's the one! It was my husband! He said he would find the package and eat a dozen. Dear Laura, <—-(that's the recipient of my cookies) please count the cookies…. there should be 24 in there. Thanks. 🙂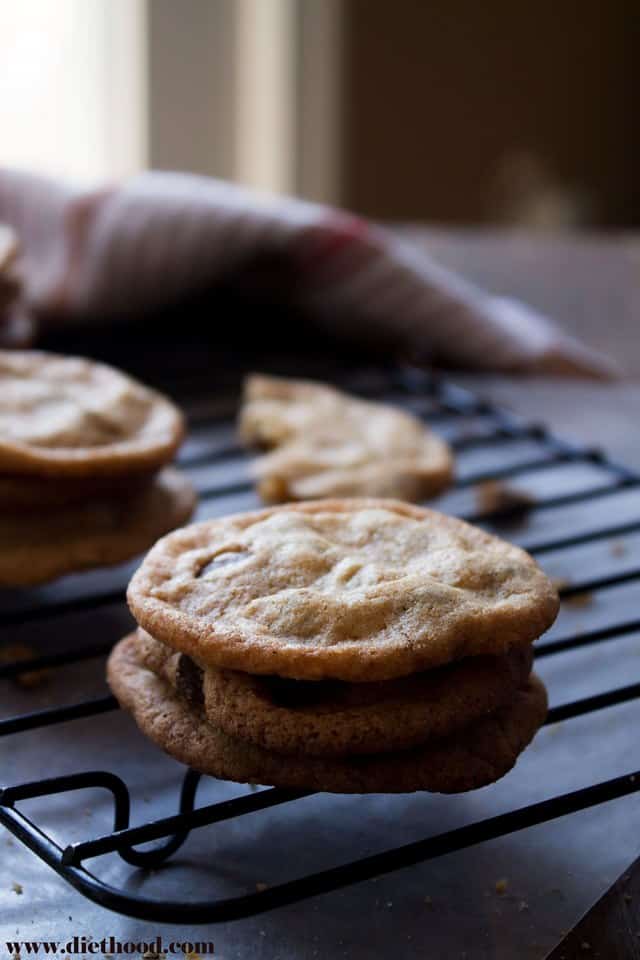 These cookies are everything that cookies should be; a crispy cookie studded with chocolate chips and flavored with 2 cups of sliced, toasted almonds! I love them!
Also, there's a whole bag of chocolate chips in these! Loves it!
If you have never had Sarabeth's Chocolate Cloud Cookies, there is no better time than now to go and make them. You won't be disappointed. Buhlieve me…
ENJOY!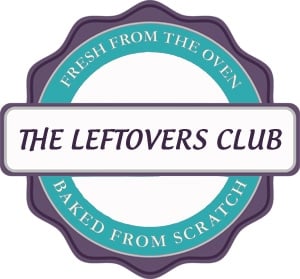 Leftovers Club Participants
Bakeaholic Mama – Amish Friendship Muffins
Frugal Foodie Mama – The Leftovers Club
Domestic Fits – Sriracha Caramel Corn