Bacon and Cheese Brussels Sprouts Casserole – Roasted brussels sprouts tossed with bacon and baked in a creamy cheese sauce.
You guys! Tomorrow's the big day! Have you picked out your outfit?
I'm kinda looking forward to my yoga pants right after the feast. I'm also looking forward to the food-hangover I'll be experiencing a few hours later.
More importantly, have you figured out what you are thankful for?!? Because, after all, "Thankfulness creates gratitude, which generates contentment that causes peace." – Todd Stocker.
I am using this Bacon and Cheese Brussels Sprouts Casserole to cause all that needed peace after our Chicago Bears forget to win.
However, for me, being surrounded by loved ones, a turkey, mashed potatoes and pies is what I'm truly thankful for. The roof over my head, my children, and my husband, too. As well as all of you!!
I wish we had tasteovision 'cause I'd totally share my Thanksgiving Dinner with YOU!
I'm in charge of the Ham this year. My Mommy is taking care of the Turkey. Phewwwwww! I don't like the responsibility of the bird. The expectations are too high, you know what I mean?
BUT, apart from the Turkey, a pie, and an appetizer or two, I've got everything else covered.
30-Minute Caramel Sweet Rolls for Breakfast, Lunch, Dinner, and everything in between.
Deviled Eggs and Antipasto Skewers to keep them all happy and distracted while we wait for the main course.
A variation of this Radish and Cucumber Salad for the Moonshine drinkers. (We celebrate Thanksgiving, but we still keep it real and Macedonian-ish. 😀 )
Slow Cooker Honey-Mustard Glazed Ham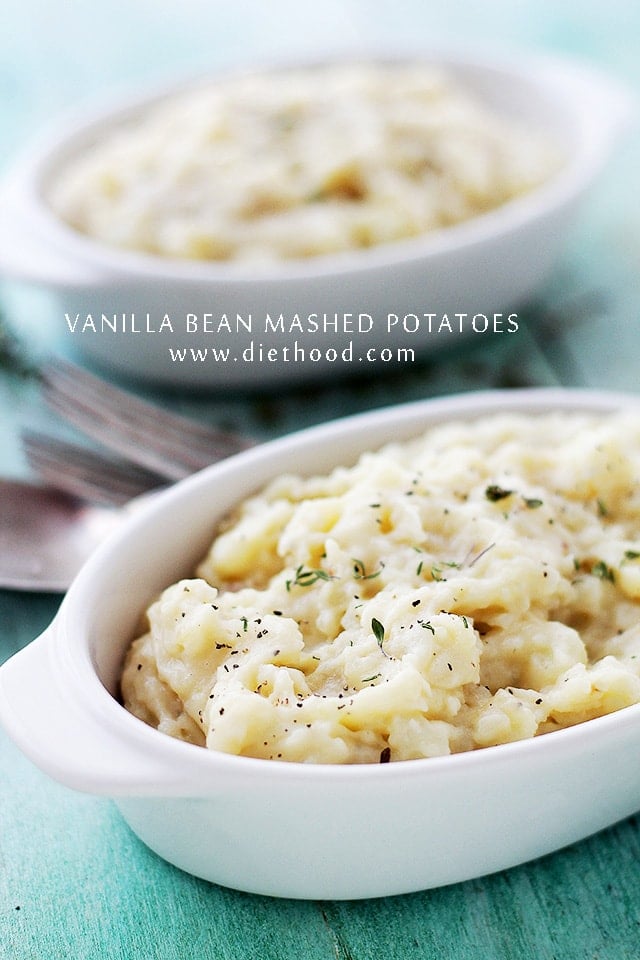 Vanilla Bean Mashed Potatoes – these are amazing!
Crispy Parmesan Smashed Potatoes – we have to have 2 potatoes!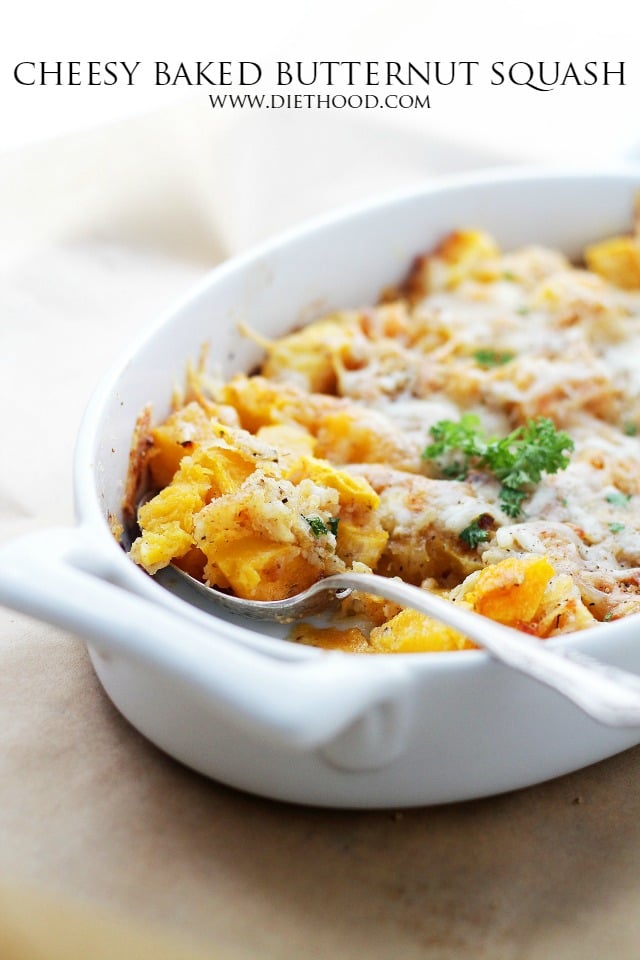 Bacon and Cheese Brussels Sprouts Casserole
Beer, Wine, Mojitos – I'm stocked.
Pumpkin Pie Cinnamon Rolls – DUH.
Black Magic Chocolate Cake – Best Cake on the Planet.
I'm still hoping that someone else will bring a pie…
But, as long as we're still talking about food… I'm in love with this casserole. I thought I wasn't going to do brussels sprouts this year, but who am I kidding! It's my favorite veg!
Whenever I make this casserole, I get so impatient and I just wanna eat all of it as soon as it comes out of the oven. After all, there's bacon in there, too. And cheese!
If you're anything like yours truly and love the bacon, cheese and brussels sprouts medley, get on dis!
You are only bacon-and-cheese away from making this casserole your favorite one, yet. Top with a bit of shaved parmesan cheese and you have found a new LOVE!
HAPPY THANKSGIVING!
♥
ENJOY!
Bacon and Cheese Brussels Sprouts Casserole + My Thanksgiving Menu
Ingredients
1-

pound

brussels sprouts

, washed, dried, and quartered

3

tablespoons

olive oil

salt and fresh ground pepper to taste

8

slices

bacon

, cooked to a desired crispness and chopped

1

tablespoon

butter

1

tablespoon

olive oil

1

small yellow onion

, diced

2

to 3 cloves garlic

, finely chopped

1

cup

shredded Parmesan cheese

, divided

1

cup

whipping cream

salt and fresh ground pepper

, to taste

pinch of nutmeg

(optional)
Instructions
Preheat oven to 400.

Line a baking pan with aluminum foil.

In a large mixing bowl toss brussels sprouts with olive oil, salt and pepper.

Transfer brussels sprouts to prepared baking pan.

Bake for 15 minutes, stirring occasionally.

Remove from oven and set aside.

Lightly grease a casserole dish with cooking spray; set aside.

Heat butter and olive oil in a skillet.

Add diced onion and garlic to skillet; cook for about 30 seconds, stirring frequently.

Stir in prepared bacon and cook until heated through.

Remove from heat.

Place brussels sprouts in previously prepared casserole dish.

Stir in bacon mixture and 1/2 cup parmesan cheese. Set aside.

In a small mixing bowl combine whipping cream, salt, pepper and nutmeg; whisk until well incorporated.

Pour cream mixture over Brussels sprouts.

Sprinkle the remaining parmesan cheese over brussels sprouts.

Bake for 15 minutes, or until bubbly and top is golden.

Remove from oven and let stand several minutes.

Serve.
Recipe Notes
Adapted from
BHG