Pasta
Yes, you can eat healthy and still enjoy your pasta! These pasta recipes are packed with veggies and protein for a healthy, balanced dinner.
Classics like Rigatoni Bolognese and Pasta Primavera are always a good place to start and make for a quick and easy weeknight dinner.
Looking for something a little more special? Try the Alfredo Pasta with Steak or the Lobster Ravioli with Cream Sauce. Both would be perfect for a special occasion dinner!
Classic Pasta Dishes
Sometimes there's no need to reinvent the wheel! These pasta recipes are timeless classics that are perfect for busy weeknights.
Popular Pasta Recipes
Not sure which pasta recipe to make first? Try one of these tried and true reader favorites for a dinner everyone will love.
The Latest Ways to Cook Pasta
While I love the classics, I'm always trying out new ways to make pasta and pasta sauce. Here are some of the pasta recipes I've tried and loved recently.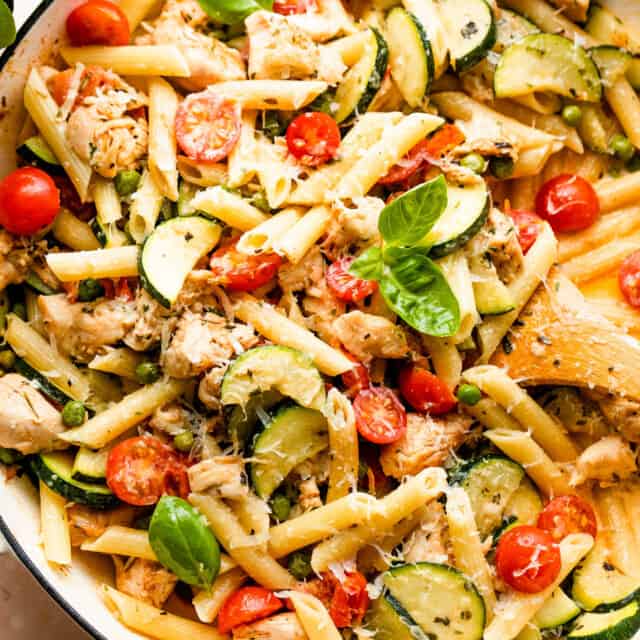 Chicken Pasta Primavera
Loaded up with veggies like zucchini and tomatoes and tender chunks of chicken breast, this Chicken Pasta Primavera makes a complete & balanced dinner on its own. The perfect pasta recipe for busy weeknights!