Pork Recipes
Pork is one of my favorite kinds of protein – it's flavorful, easy and quick to cook with! If you're new to cooking with pork I recommend trying this popular pork loin recipe. Or if you have an air fryer, these juicy air fryer pork chops are a favorite in my house! For something a little different, try Macedonian Fried Pork Pizza. It's one of my favorites!
The Best Pork Chop Recipes
While I love all cuts of pork, I am a bit partial to a thick, juicy, and flavorful pork chop. Here are a few of my favorite ways to cook them.
Popular Ways to Cook Pork
Not sure which recipe to start with? (I know it's a hard choice – they're all so good!) These easy pork recipes are trending on my site at the moment and might be a good place to start!
The Latest Pork Recipes
I'm always looking for new ways to make this delicious protein. From pork chops to pork loins, these are the pork dishes I've been trying and loving recently.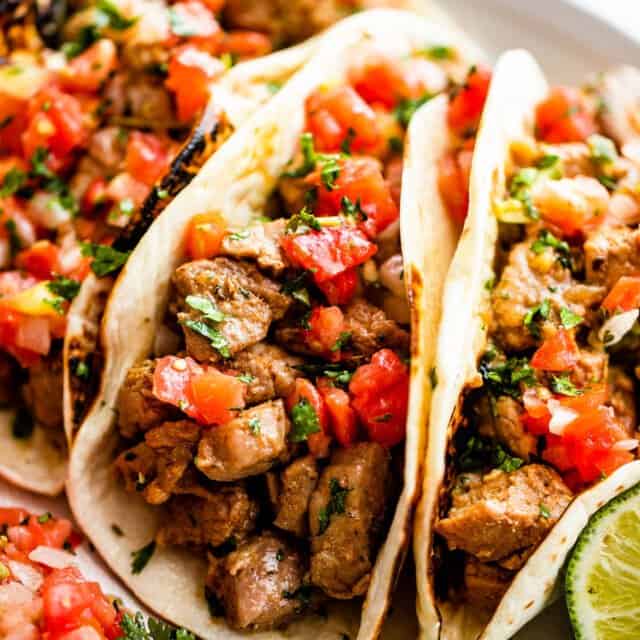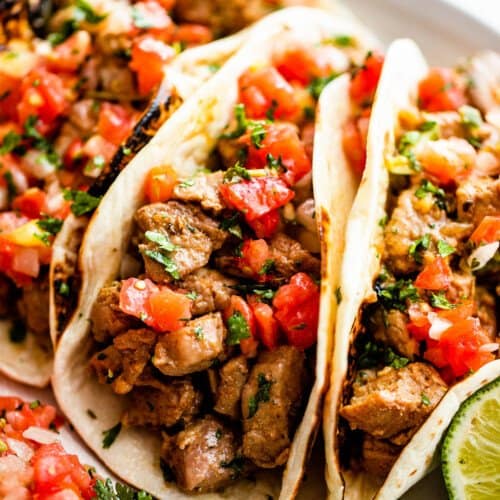 Easy Pork Carnitas Tacos
This Mexican-inspired recipe features uber flavorful, tender pieces of pork topped. Add to a tortilla and top with some pico de gallo for quick and easy tacos or add to a burrito bowl. The choice is yours!