4th of July Recipes Roundup: A roundup of delicious, summer recipes for your 4th of July celebration!
Hey, Lovelies!
Guess what?! I am SO excited for the 4th of July!
For me, this Holiday marks the start of Summer and Summer nights. BBQ's, friends, flip-flops, maxi dresses… life is good! Also, it means that sippin' on a few Mojitos, all at once, is totally acceptable. Oh, yes, this day also marks Independence Day.
In looking around to see what I wanted to make, I thought I should just go ahead and share my 4th of July recipes-menu with you because thinking about what to make can be a total draaaaag. It completely takes away from all the fun. Life is about simple pleasures and enjoying those pleasures – that's why I'm here – to help you get there. Almost.
Let's start with the, um, Starters!
Click on the photos to get the Recipe.
As a Starter, I love to serve a really good appetizer salad. Our party will definitely start with this Mediterranean Tortellini Salad – it doesn't take long to make, it is delicious, and it will definitely impress our guests.
I'm also thinking about serving this Radish and Cucumber Salad with Garlic-Yogurt Dressing. I know my Macedonian family will absolutely LOVE IT.
Also? You know what goes really, really well with a Pasta Salad? WINE! White Sangria will be served by the barrel. I'm serious. We know how to party… I'll be taking a nap after the second glass…
Don't worry, there's something for the kids, too. It's this amazing Hibiscus Iced Tea Sparkler. AH.MAY.ZING!
I wanna take it easy on the day of the party and just enjoy myself, so I am going to prepare these Honey-Mustard Teriyaki Chicken and Peach Kabobs the night before and just throw them on the grill when it's time.
We're also serving THE Classic American Cheeseburger! I'm really looking forward to a couple of those… to be honest, I'm already dreaming about it.
There will be a Grilled Blooming Onion on everyone's plate! You've gotta try this!!
And, how can you have a BBQ without Grilled Corn with Herbed Butter?! You CAN'T! We're probably going to make about 30 of these. No joke. We're from Indiana… we.eat.corn.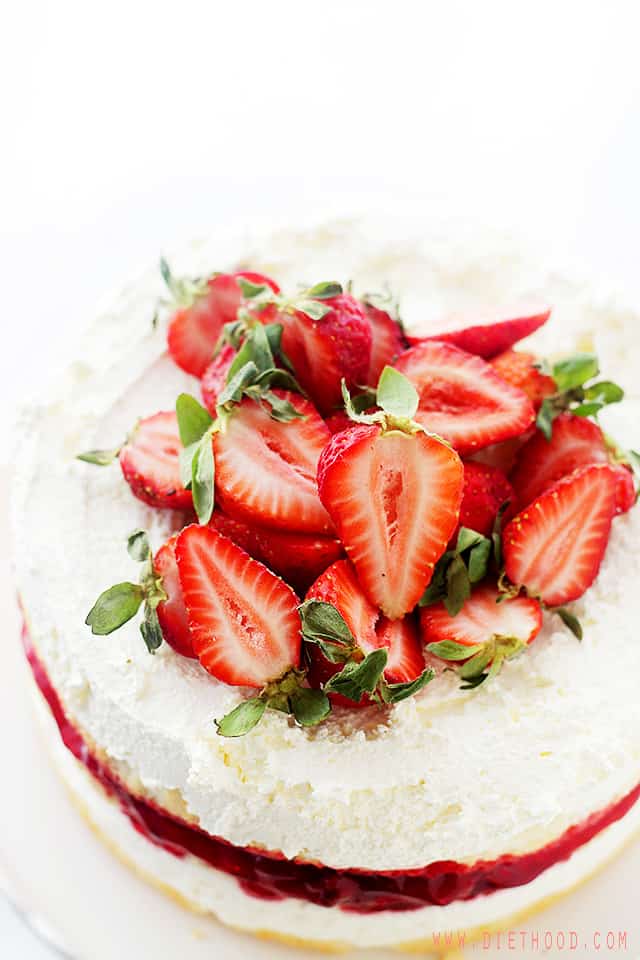 My favorite part, dessert, is probably going to be a slice (or 5) of this beautiful, insanely delicious Strawberry Shortcake Cake.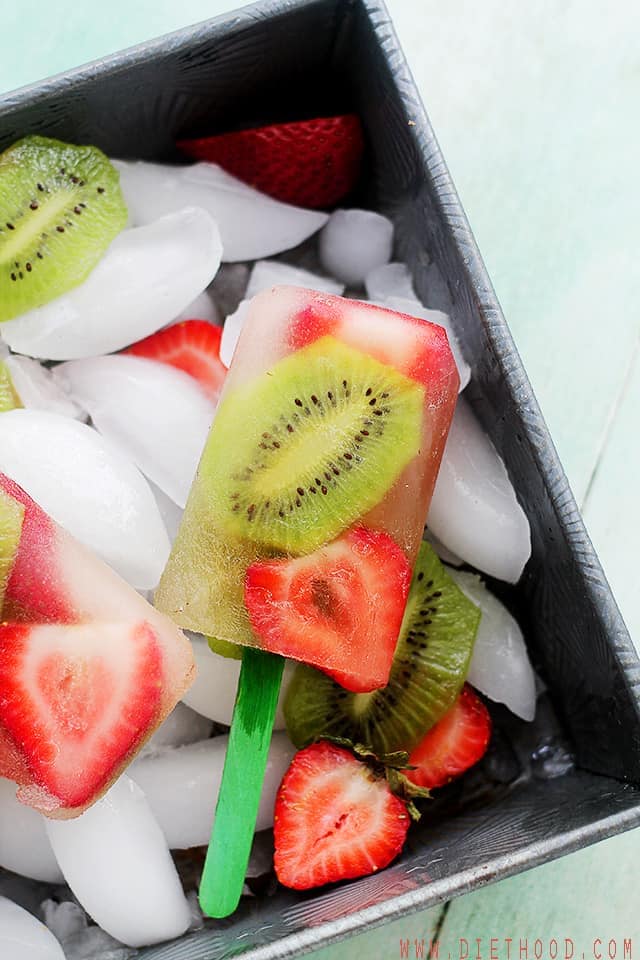 My little, almost-5-year-old wants to make these Strawberry-Kiwi Fruit Popsicles for her friends. Who am I to say NO?
Last, but not least, we're going to get our patriotic-on with these Red, White and Blue Skewers and a side of Boozy Chocolate Dipping Sauce! Can't have a celebration without a boozy dessert. Trust me.
That's a wrap, friends! Let's have a wonderful, happy and safe Holiday!
ENJOY!