The Best 30 Summer Recipes – Your summer is about to get much more delicious! From grilled foods to salads and drinks, these summer recipes are delicious, easy, and perfect for your next backyard party.
With Memorial Day upon us, it is time to start preparing for the most wonderful time of THE year – SUMMER! As the days are warming up and the sun is out longer, summer recipes including grilled meats, fresh salads, berry desserts, and frosty cold drinks are finding their way back on the menu.
To help you out with the guess work about the what-to-make and how-to-make-it, I've done it all for you! No need to even think about it – just click on all your summer recipes favorites below and hit print.
Stacked with pork, sweet pineapples, and veggies, these juicy barbecue pork skewers are simple, incredible, and SO darn flavorful!
So delicious and incredibly flavorful marinated grilled chicken skewers served with a side of Cucumber-Garlic Yogurt Sauce, a.k.a. Taratur.
Sweet and savory chicken skewers marinated in the most delicious Sweet Honey BBQ Sauce and BEER!
Deliciously marinated steak kabobs with mushrooms and red onions grilled to a tender perfection and served with an amazing mint yogurt dip!
Tender and moist, these grilled salmon kabobs are juicy with incredible flavor and are served with an amazing garlic yogurt sauce.
The grill is one of the best summer tools for making

SUMMER DINNERS

. It's quick to use and cooks healthier meals in very little time.
Incredibly juicy pork chops marinated in a honey and soy sauce mixture, and grilled to a tender perfection!
Glazed with peach preserves and flavored with a hint of garlic, this easy to make meat and potatoes dinner in a foil packet is impressive, incredibly delicious, and since it's grilled in foil packs, cleanup is a snap!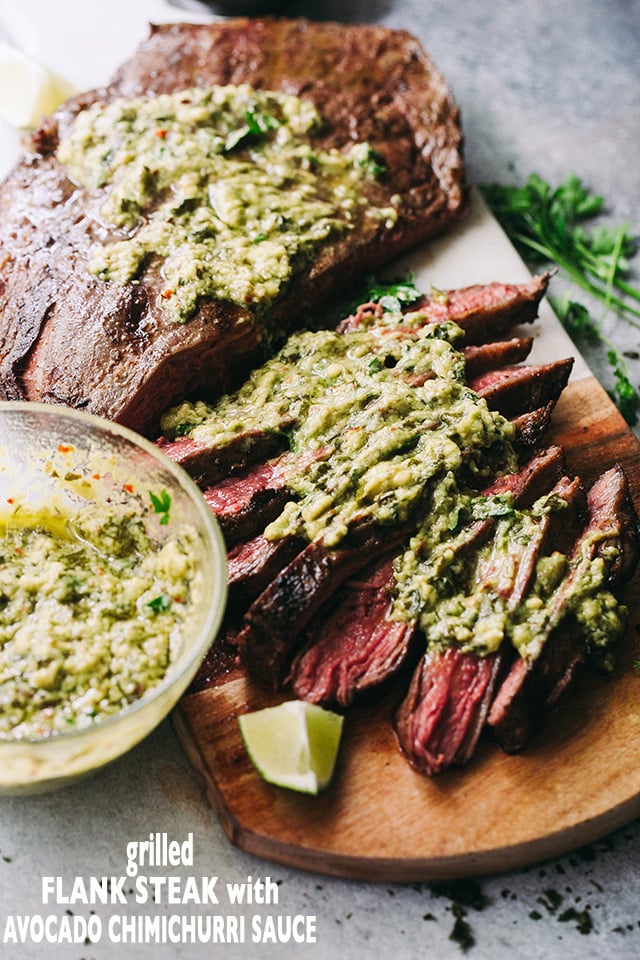 Deliciously juicy grilled flank steak served with an amazing blend of avocado and chimichurri sauce!
New York Strip Steaks marinated in one of the most delicious marinades made with Jack Daniel's Whiskey and Soy Sauce. Our favorite steak house meal made at home!
Perfectly tender, juicy, healthy lemon chicken marinated in a delicious lemon mixture, and prepared on the grill.
Make room on the grill for some

SIDE DISHES

, too! The smoky flavor makes veggies that much more flavorful.
Your favorite steakhouse appetizer, healthified!
Corn, zucchini and coconut-lime marinated shrimp grilled in foil-packets makes for one easy, delicious, 30-minute summer dinner!
Delicious and juicy grilled corn on the cob smothered with a creamy feta cheese compound butter!
Tender, flavorful chicken covered in sweet barbecue sauce and cooked on the grill inside foil packs with zucchini, bell peppers and asparagus.
Crispy and grilled flatbread pizza layered with cream cheese, chicken, mushrooms and onions.
These

SUMMER SALADS

filled with garden fresh ingredients will be standouts at backyard parties!
Refreshing summer salad that combines the delicious flavors of lime, mango, and grilled shrimp.
Simple, easy, and delicious broccoli salad loaded with cheese, chicken, and bacon tossed with a creamy and flavor packed dressing. It is the perfect side to bring to a picnic or a potluck.
Deliciously crunchy slices of cucumbers and radishes tossed with a creamy and garlicky yogurt dressing.
Strawberries, avocados and bow tie pasta all tossed with an irresistibly creamy balsamic glaze!
This classic American main-dish salad is packed with chicken, avocado, sweet tomatoes, crunchy bacon, blue cheese, and eggs, all topped with a lightened-up blue cheese dressing.
Can't have a backyard party without dessert, right? Here's some seriously delicious

SUMMER DESSERTS

that belong at any and every get together!
Layers of ladyfingers soaked in espresso, covered with a luscious, creamy mascarpone cheese mixture and topped with your favorite red and blue berries!
Delicious, creamy, light no-bake dessert that's perfect for your Summer parties! No oven needed and everyone always asks for more!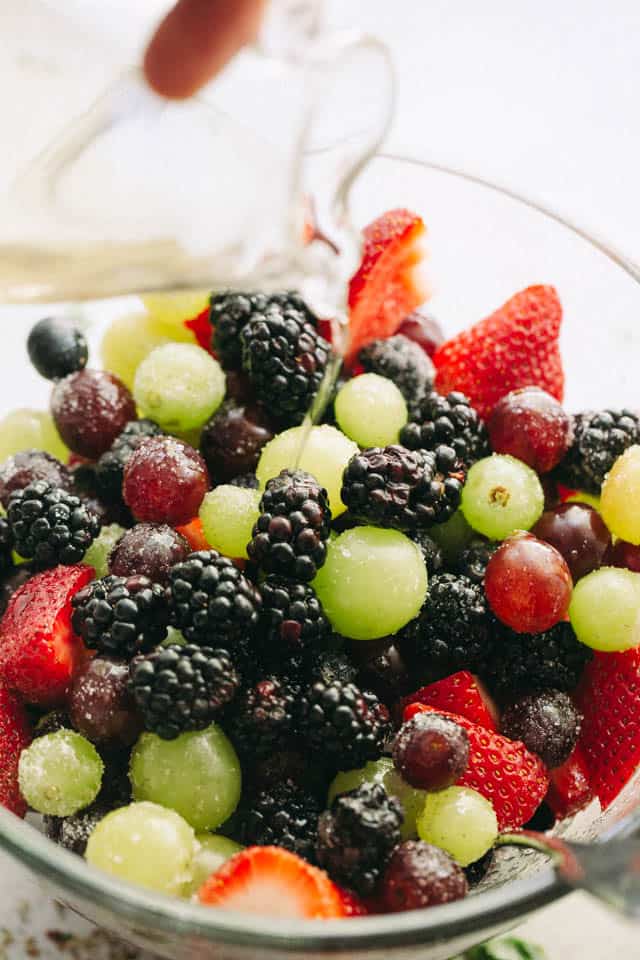 Prepared with colorful grapes and berries, this light, boozy, and delicious fresh fruit salad makes the perfect accompaniment to your summer nights!
Frozen yogurt studded with gorgeous blue and red berries!
Delicious and easy to make healthy snack with kiwi fruit slices dipped in melted chocolate.
Last, but not least –

SUMMER DRINKS

! Serve these tasty summer drinks at parties and cookouts all summer long.
A very refreshing and delicious spring or summer-drink made with hibiscus tea and sparkling water.
A fun and delicious twist on traditional Lemonade with 7-up, vodka, gin and triple sec. Perfectly refreshing and bright, everyone always comes back for more!
A delicious and refreshing twist on the classic mojito cocktail made with the addition of cucumbers.
A delicious and pretty twist to the classic Beer Margarita prepared with fresh strawberries, tequila, and beer.
Easy, delicious and refreshing two-ingredient Chick-fil-A Frosted Lemonade copycat made with lemonade and vanilla frozen yogurt!
YOU MIGHT ALSO LIKE: