Frozen Desserts
There's nothing as refreshing as a frozen dessert on a hot summer day! With these easy and healthy recipes, you'll never run out of frozen treats to eat. I recommend this 2-Ingredient Homemade Ice Cream. It only takes 2 minutes to throw together with heavy whipping cream and frozen berries!
Easy Homemade Ice Cream
These homemade ice cream recipes are both fun and easy to make. In most cases, you don't even need an ice cream maker.
What's Trending
Not sure where to start? Try one of these reader-favorite frozen treat recipes!
Recent Frozen Treats
I love a cool treat to cool down on a hot summer day or to accompany another freshly baked dessert. Here are some of my current favorites.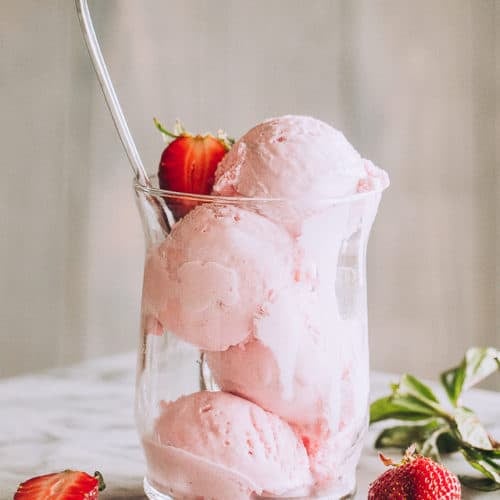 2-Ingredient Ice Cream
Ice cream with just 2 ingredients?! Yes, it's possible! This 2-Ingredient Homemade Ice Cream is beyond easy – plus it's super easy to customize once you have the basics down.