Pancakes, Waffles & French Toast
Fun Pancake Ideas
While classic buttermilk pancakes are always a hit, sometimes it's fun to get a little creative and switch it up. Here are a few of my favorite pancake recipes.
What's Trending
These recipes are ones that I've enjoyed making again and again, so it's no surprise they've become reader favorites as well.
Recent Pancake & Waffle Recipes
Pancakes and waffles are some of my favorite weekend brunch foods. Here are a few ideas I've been loving lately.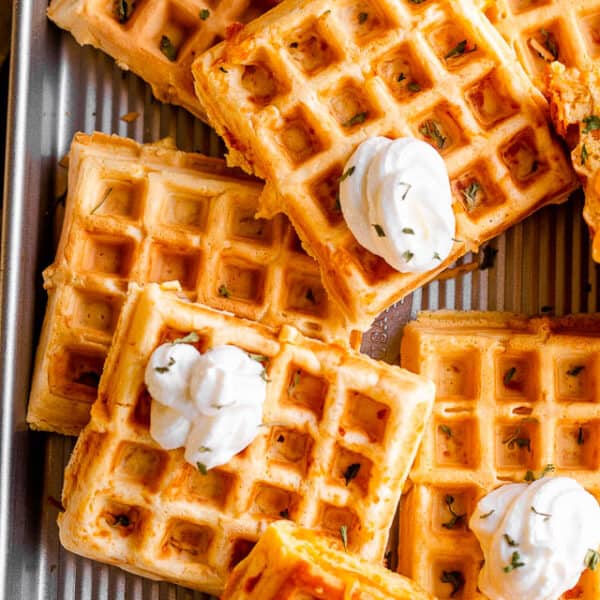 Easy Chaffles
Craving waffles but trying to stay away from carbs? These Chaffles are for you! Made with cream cheese, shredded cheese, eggs, and almond flour, they're the perfect keto replacement to your favorite waffle recipe.