Healthy Breakfast Ideas
Breakfast sets the tone for the entire day, so why not make it a great meal? With these easy recipes, you'll always have a game plan when it comes to weekday breakfasts, holiday brunches or anything in between.
This simple Acai Bowl is so good it tastes like dessert, yet is packed with good-for-you nutrients! And if you're looking for a protein packed make ahead meal, you simple have to try these breakfast sandwiches or these egg muffin cups.
Easy Oatmeal Recipes
Oats are a great way to start any morning. They're healthy, full of protein and fiber to keep you full, and easy to prepare. In many cases, you can even prepare them in advance!
What's Trending
It's not just me that loves these easy healthy breakfast recipes! These are the favorites among my readers too.
Recent Healthy Breakfast Ideas
Starting my day off right with a healthy, balanced meal is important to me. Here are some of my favorite healthy breakfast ideas for any morning.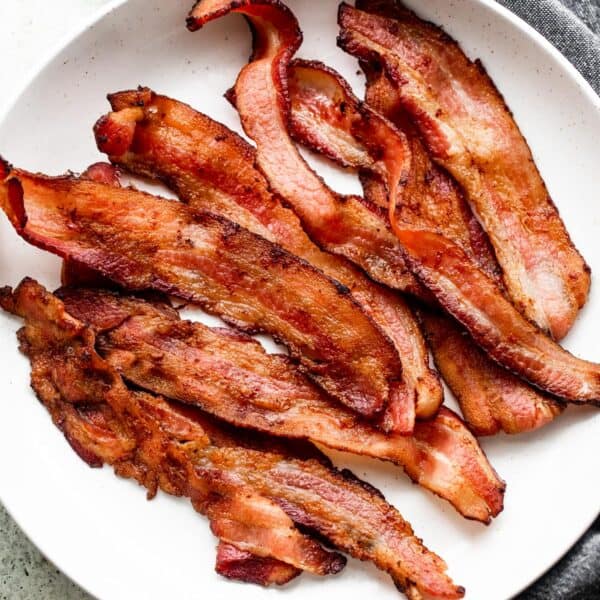 Air Fryer Bacon
Gone are the days when you need to cook bacon on the stovetop, with grease splattering every which way. This Air Fryer Bacon recipe is my new favorite way to cook bacon, whether I need just a few slices or a whole pack to feed a crowd.