Thank you, The American Club, for sponsoring me at this event. All opinions are always 100% my own.
Kohler Food and Wine Experience – A weekend full of flavor, amazing experience, wonderful people, and an extraordinary event!
Man. I'm SO lucky to have this job, you guys. SO, SO lucky. I mean, yes, I put in 12 hour days in the kitchen, and 16 more hours on my laptop, and 245 hours on Facebook and Pinterest and Instagram, but but BUT, believe me when I say, doing what you love makes all of that worth it.
This isn't about me, though. This is about you and you and you, and YOUR next weekend getaway. You have got to experience this amazingness.
That's ME and MY GIRLS! From left to right: Rebecca from Foodie with Family, ME, Becky from The Cookie Rookie, and Sommer from A Spicy Perspective!
Few short weeks ago I had the honor to attend a four-day event filled with food and wine, and absolute fun in beautiful Kohler, Wisconsin. Kohler Food and Wine Experience is the largest food and wine festival in the Midwest, and I had the pleasure to experience it all.
Also included? Celebrity chefs! I talked to Fabio Viviani about the Chicago weather, chatted with Amanda Freitag about her new book, The Chef Next Door, and partied it up with Aaron Sanchez! …from a distance, but still, he was in the same room… haha
Libations specialists were also on board, as well as wine experts and food enthusiasts (HOLLA!) from around the world, gathered for some fun culinary seminars, tastings and signature festivities. Shopping, too!
If you're wondering whether that's the same KOHLER as the maker of gorgeous bathtubs, plumbing fixtures, and faucets, then YEP, you are correct! I did not know that there was a whole lot more to Kohler than luxurious bathroom and kitchen fixtures, but clearly, there IS! A lot more.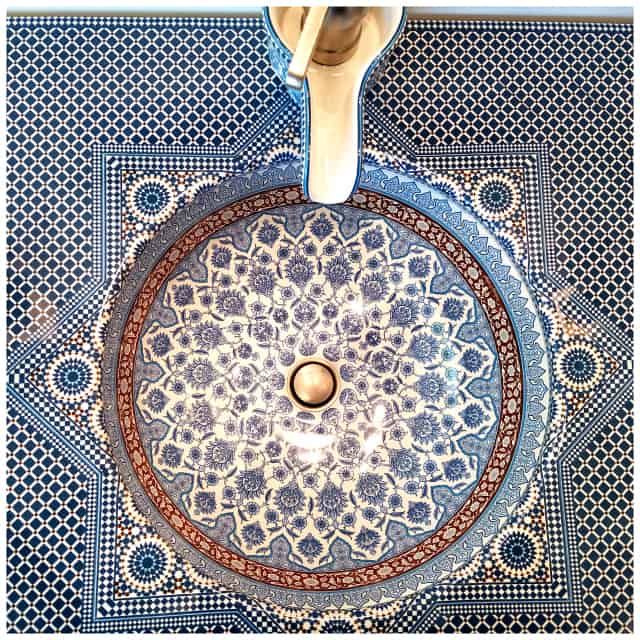 Located about 3 hours from where I live, and about 2 1/2 hours north of Chicago, I was surprised to find one of the most luxurious resorts in the USA not too far from me. I'm talking about The American Club Resort, which is owned by Kohler Co., and it is also a Five-Star + Five-Diamond Resort. That's something to brag about.
And let's not forget their golf courses, restaurants, beautiful amenities, a Spa, and so much more!
Whistling Straits® is one of the most spectacular spots on Earth that I have seen, and I've been to quite a few. Just look at that backdrop… Straits at Whistling Straits® hosted the 2004, 2010 and 2015 PGA Championships and the 2007 U.S. Senior Open, and it is the future site of the 2020 Ryder Cup. If you are a golfer, head on up here. It is worth the trip.
After a round of golf, you can get back and relax at the 5-Star Kohler Water Spa. I had a full day there to experience an hour with friends and conversation, a lunch, and one of the best deep tissue massages I have ever had. Their Spa is impressive, breathtaking, and truly unforgettable.
This next wild experience is something I never thought I would do, and in no way enjoy, but I DID. I really, REALLY DID! I, yours truly, went Trap Shooting! Whaaaat?! Shocking, I know. But I did it and looooved it! If you ever decide to visit Kohler, you have to have to HAVE TO book an excursion to River Wildlife and enjoy a round of Trap Shooting.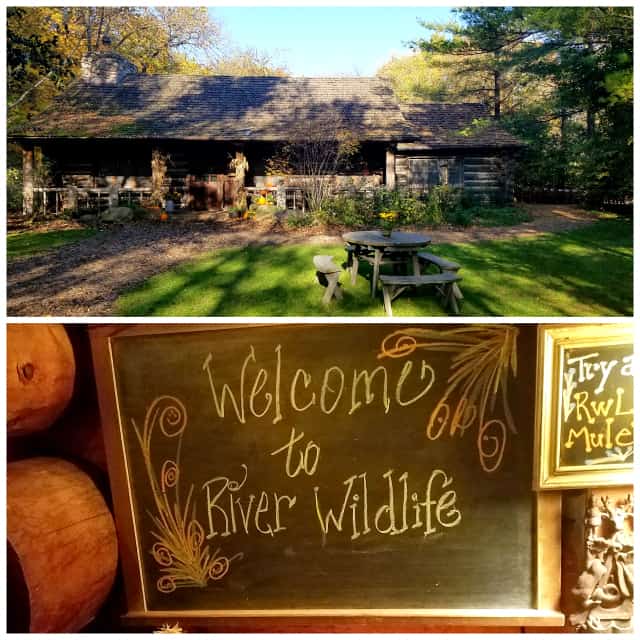 Later that night, we came back to have dinner at River Wildlife Lodge. The Salmon melted in your mouth, the wine was crisp and extraordinary, and the conversation unforgettable.
One of the things that stuck with me was meeting, indirectly, Mr. Kohler himself. Gracious, funny, and a true gentleman. One of his newer endeavors is this Kohler Dark Chocolate Brandy. Mr. Kohler combined his love for Brandy with the KOHLER Original Recipe Chocolates and created a Dark Chocolate Brandy.
Can I just tell you: I grew up around brandy/moonshine makers and I never really got into it, but this?? THIS is fan.tastic! Think about it. It's chocolate + brandy. GENIUS!
As soon as I got back home, I started working with the brandy and I made a mushroom-gravy with it, as well as this awesome Frozen Chocolate Brandy Alexander! CLICK to get the recipe.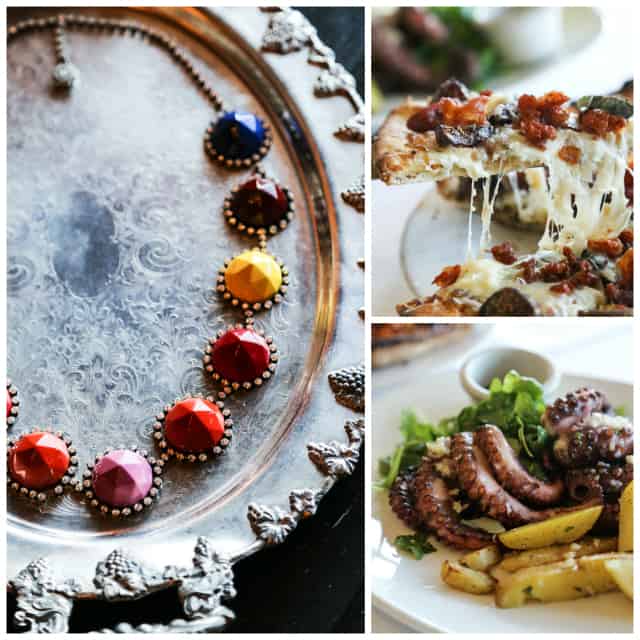 I also had the pleasure to dine at The Immigrant Restaurant, enjoy a few drinks at The Winery Bar, brunched at The Wisconsin Room, cozied up to my fave latte in The Greenhouse, and had the best fried cheese curds at Horse and Plow. All these spots are at The American Club Resort. You don't even have to get out of your pajamas to experience them all.
So, how bad do you wanna go now?! Have I convinced you to attend the Kohler Food and Wine Experience? I hope so! It's so, so, so fantastic. I honestly did not want to leave.
Please "Savor the Date" for the 17th annual Kohler Food & Wine Experience which is set for October 19-22, 2017.
Before leaving, Rebecca and I were invited to tour the Museum and the Kohler Design Center.
The Kohler Design Center is the Kohler Company museum showcase of product design.The main floor showcases the products of the companies that comprise the Kohler family of businesses. It features a floor-to-ceiling display of plumbing fixtures in all colors, there's also faucets, fixtures, tiles, and furniture. The lower level features the Kohler Company Museum where you can see things like the first Kohler electric dishwasher and cast iron farm tools.
Good news is that you really don't have to wait until next October to experience Kohler. The holidays are magical and culinary offerings abound; there's, Chefs Table Dinner Series, Kids Cooking Classes, and Demonstration Kitchen Series.
All annual culinary events in 2017 noted below:
In Celebration of Chocolate,

Feb. 17-19, 2017

Kohler Festival of Beer,

April 28-30, 2017

Kohler Food & Wine Experience,

October 19-22, 2017
To keep up-to-date on all other events, special offers and more, sign up for their Newsletter.
Thank you, The American Club, for sponsoring me at this event. All opinions are always 100% my own.

CRAVING MORE? SIGN UP FOR THE DIETHOOD NEWSLETTER FOR FRESH NEW RECIPES DELIVERED TO YOUR INBOX!
FOLLOW DIETHOOD ON FACEBOOK, TWITTER, PINTEREST AND INSTAGRAM FOR ALL OF THE LATEST CONTENT, RECIPES AND UPDATES.