This is a Sponsored post written by me on behalf of Breyers Gelato Indulgences for SocialSpark. All opinions are 100% mine.
Remember that one time when your date picked you up from your house and took you to RPM for dinner? Then, for dessert, you both went to Eataly just for a bite of their Gelato? Remember that?! How FUN!
My date, aka my husband, and I used to do that all the time prior to having little ones. We'd stay out past 3 am, go home, wake up for work 3 hours later and it was no big deal. Nowadays, staying out that late equals to a hangover for daaaaays. And parenting with a headache is quite the drama, to say the least.
To avoid such issues, at the moment most of our date-nights are spent at home, with Netflix on our own little-big-screen, two spoons, and Breyers Gelato Indulgences in our face. There's also a steak or two on the grill.
Our last date-night, which was over a week ago, we played Jenga AND we splurged on Breyers' Gelatos, once again! BUT, this time I wasn't willing to share. I took a tub all to myself because the Raspberry Cheesecake stole my heart. If life had to have a flavor, that's what it would be. Sweet berries swirled in cheesecake gelato… just think about that for a moment. Ah.May.Zing. Right?!
My other half, the chocoholic, will not trade-in his Breyers Gelato Indulgences Triple Chocolate Gelato for anything. Unlike me, he has no self control. He truly did inhale the entire tub of gelato in one sitting. He swears that his focus on the Gelato is the reason why he lost in Jenga. What!Ever!
The next day he played soccer for 3 hours just so he could come back home and polish off the Tiramisu Gelato. In true Goce-fashion, by the end of that night, all tubs of Breyers Gelato Indulgences were gone, including their Vanilla Caramel and Tiramisu. And he's still tall and skinny…
Take it from me, Breyers Gelato Indulgences are a great treat, especially when you can share them with your significant other, as well as with your friends. They're super delicious, so creamy and lovely, and seriously entertaining.
What do you think – how would you incorporate Breyers Indulgences on your date night? More importantly, which flavor would you choose to enjoy?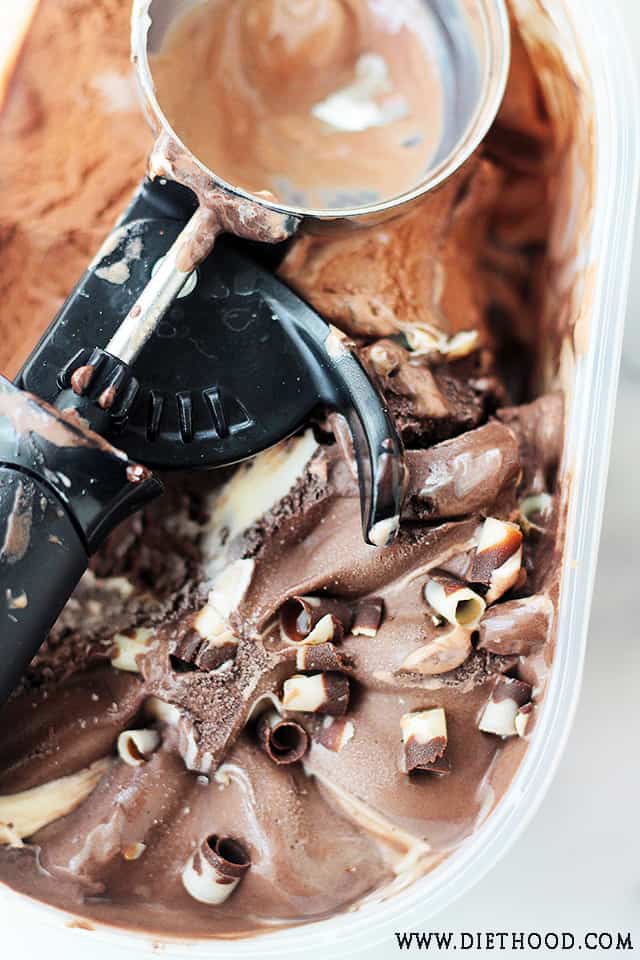 For more information, you can follow Breyers on Facebook, Twitter, and Pinterest! Also? Breyers Gelato Indulgences is now available at grocery stores nationwide!
ENJOY!