15 Quick and Easy 30-Minute Dinner Recipes – Get dinner on the table in 30 minutes with these quick, easy, and delicious recipes!
Thank the Lawd for 30 minute meals – without them, we would be fast-fooding it every darn night.
Hello, internetS friends! Happy Sunday to YA!
The past three days have been one awesome extended party here at BlogHer Food in Chicago, and consisted of eating all.the.foods. Really. ALL the foods. I don't even know if I can name a food that I didn't consume this weekend. Besides stuff like watermelon, of course. Ewwwww.
I also ate a lot of cheese and bread and cake and… let's just stop me right there. And let's just say that the consensus is that today should only involve green smoothies and kale.
SO!
Let me be clear in saying that 30-minute dinners are what started this whole cooking-obsession for me. Before I knew about 30-minute dinner recipes, I always thought that preparing dinner was a 3 hour affair, but nah.ugh. When I say 30 minutes, I mean 30 minutes from start to finish. Can I get an AMEN? Thank you!
In the meantime, it would be an excellent idea for you to hit print and get to cookin'. 😀
1. Garlic Butter Shrimp and Rice – Garlic Butter lends an amazing flavor to this speedy and incredibly delicious meal with Shrimp and Rice. GET THE RECIPE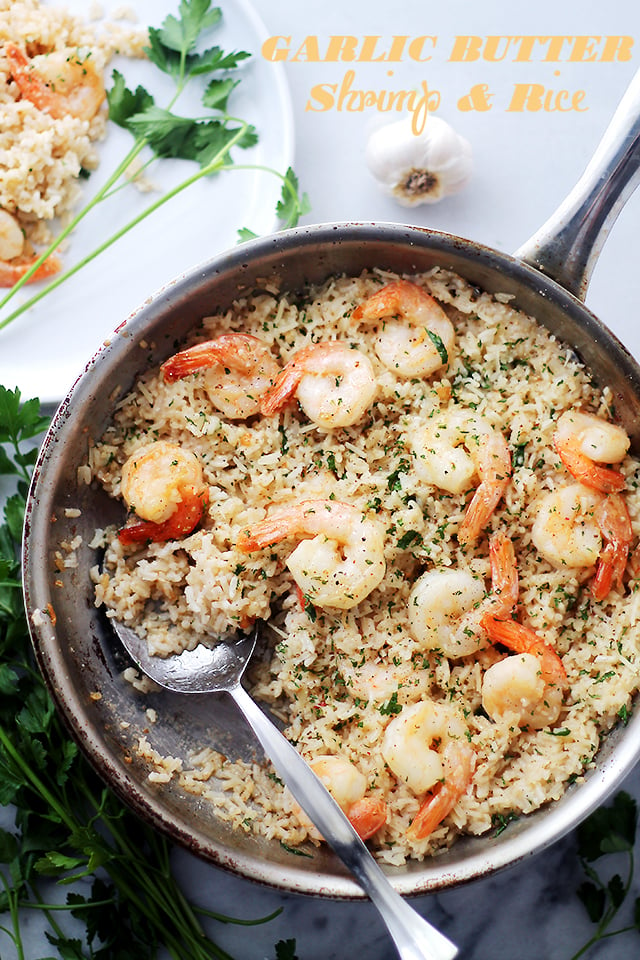 2. Lemon Paprika Chicken – Marinated in a lemon and paprika mixture with garlic and thyme, these incredible chicken thighs are quick and easy to make, and they are perfect for a weeknight meal. GET THE RECIPE
3. Cheesy Chicken Orzo – Delicious and cheesy Dinner with chicken, cheddar cheese and orzo. GET THE RECIPE
4. Pizzadillas – All the gooey and cheesy pizza toppings inside of warm flour tortillas. Super Bowl Party-Food! GET THE RECIPE
5. Lemon Pepper Chicken with Creamy Capers Sauce – Juicy, flavorful Lemon Pepper Chicken served with a lightened-up cream sauce and capers. GET THE RECIPE
6. One Pot Spinach & Feta Macaroni and Cheese – Stove top Mac 'n Cheese covered in a creamy feta cheese sauce, tomatoes and fresh spinach. GET THE RECIPE
7. P.F. Chang's Mongolian Beef copycat, made with flank steak that is simmered in a sweet soy sauce mixture and served atop a bed of rice. GET THE RECIPE
8. Pineapple Barbecue Sauce Glazed Meatballs – Delicious, juicy, homemade Meatballs prepared with a sweet and tangy Pineapple Barbecue Sauce. GET THE RECIPE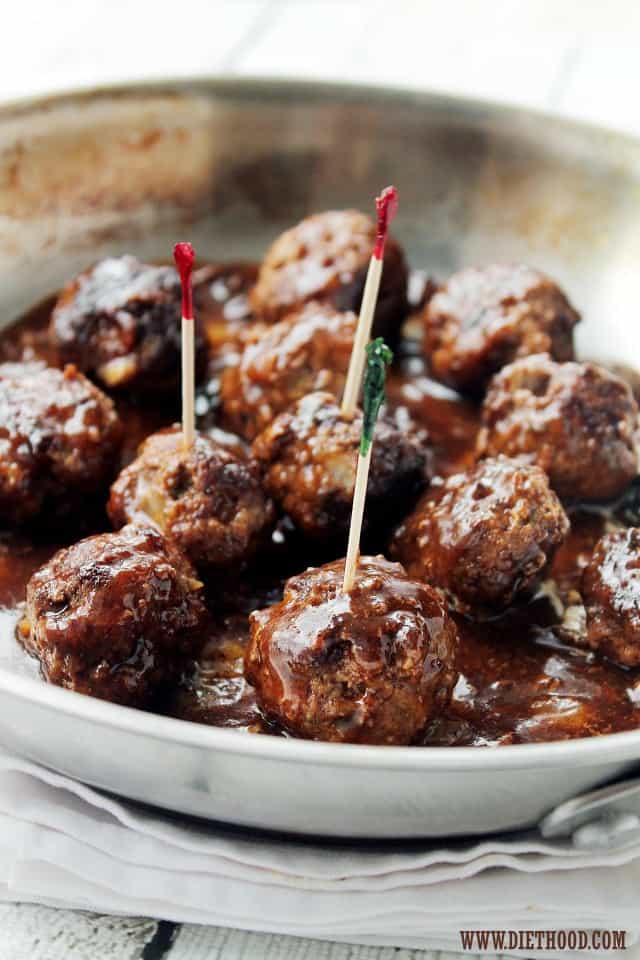 9. Skillet Burritos – One-Skillet dinner ready in 30-minutes, combining all your favorite Mexican flavors! GET THE RECIPE
10. Panko-Crusted Salmon with Tuscan Tomato Sauce –  Baked Salmon Fillets breaded with panko crumbs and served with the most luxurious, easy to make Tuscan Tomato Sauce. This stuff is incredible! GET THE RECIPE
11. Garlic Butter Asparagus Pasta – Orzo Pasta and fresh Asparagus tossed in a garlic butter sauce and parmesan cheese.  It's a 20-minute, garlicky and cheesy pasta dinner! GET THE RECIPE
12. Mom's One-Skillet Sausage and Rice – Easy, 30-minute, one-skillet meal with smoked turkey sausage, fluffy white rice and flavorful veggies. GET THE RECIPE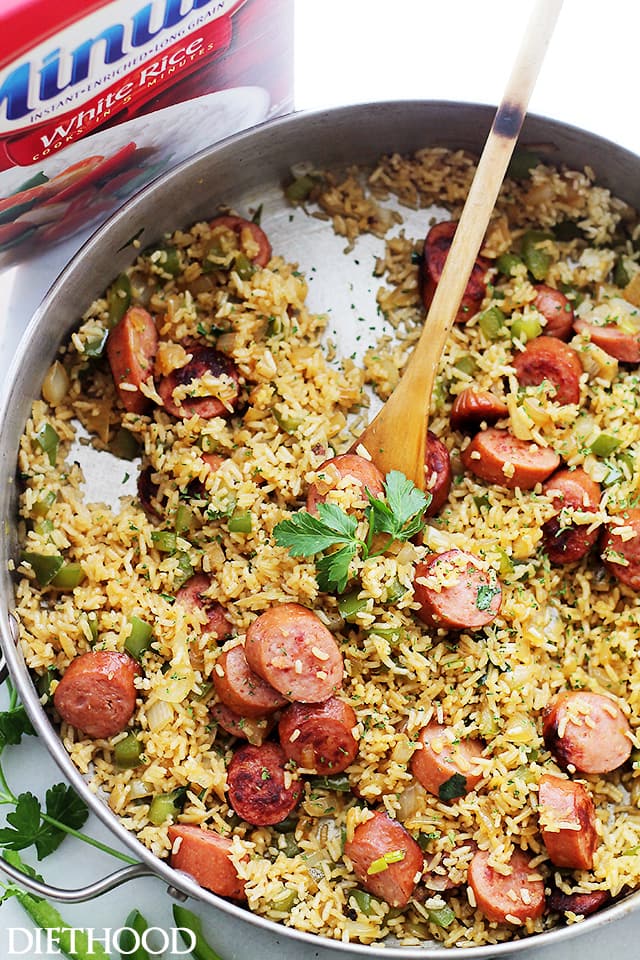 13. Garlic Parmesan Spaghetti with Blistered Tomatoes –  Tossed in roasted garlic oil, blistered tomatoes and a handful of parmesan cheese, these easy, 20-minute Garlic Parmesan Spaghetti are your best bet! GET THE RECIPE
14. Spinach Tortellini Tomato Soup – Hearty, delicious, yet quick and easy tomato soup, packed with spinach and tortellini. GET THE RECIPE
15. Creamy Lemon-Shrimp Pasta – Lemony, creamy, cheesy Shrimp and Pasta dinner that's ready in 30 minutes, from start to finish! GET THE RECIPE

SUBSCRIBE TO GET FREE UPDATES & A FREE ECOOKBOOK!
GET AN EMAIL WHEN THERE'S A NEW RECIPE